Protecting your health from the harmful effects of air pollution is essential. And air purifiers have been proven to be one of the most effective solutions for reducing harmful pollutants in the air and protecting your health. This article will help you understand the benefits of air purifiers and their importance in protecting your health and that of your family.
Automating living spaces with smart air purifiers
In today's digital age, using smart air purifiers to automate living spaces has become a popular trend. But what makes these products special and attract the attention of many?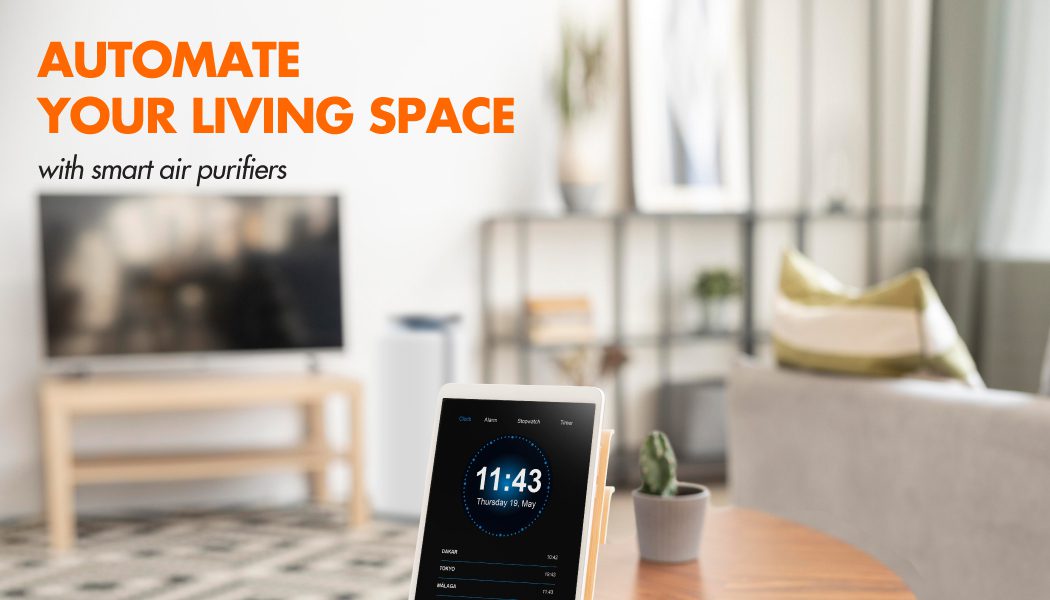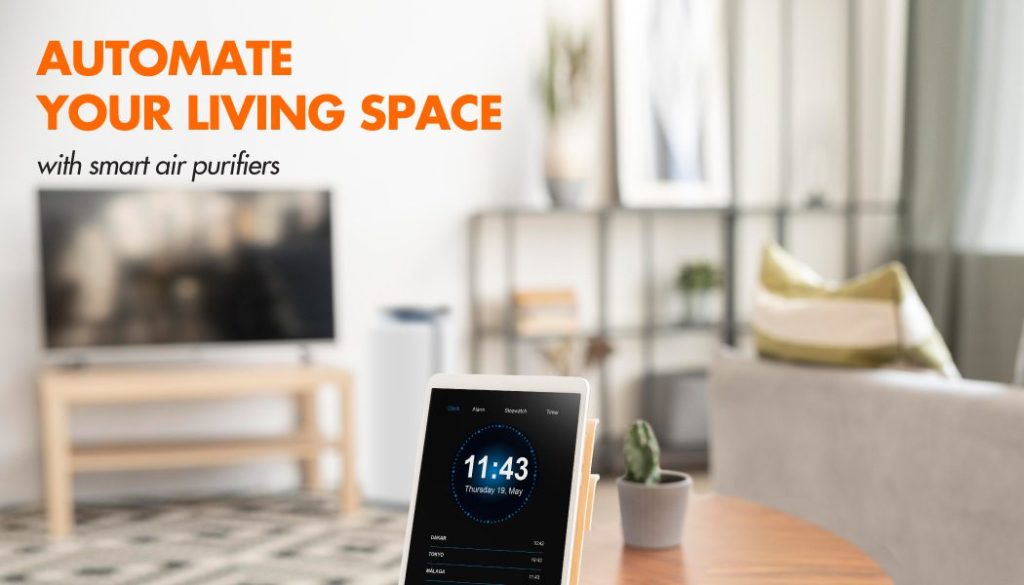 Firstly, the effectiveness of air purifiers in improving indoor air quality should be mentioned. With the ability to filter out dust particles, bacteria, toxic gases, and bad odors in the air, air purifiers not only make the air in your home cleaner and healthier but also protect the health of your family. In particular, smart air purifiers are equipped with air quality sensors and can automatically adjust the filtering mode to the most suitable level for each living environment.
In addition, smart air purifiers also can connect and be remotely controlled via smartphone applications. Some models even have a timing function, allowing you to set the operating time of the machine to suit your schedule. This allows users to manage and control air purifiers from anywhere, saving time and increasing convenience. This becomes even more important in the context of time being considered a valuable resource, and using smart technology products can help save time and improve quality of life.
Furthermore, smart air purifiers also have modern, luxurious, and aesthetically pleasing designs. These products not only have a legitimate function in air filtration but also contribute to the decoration of living spaces. With various designs, colors, and sizes available, users can easily choose a product that suits their living space.
Discover 3 surprising benefits of using an air purifier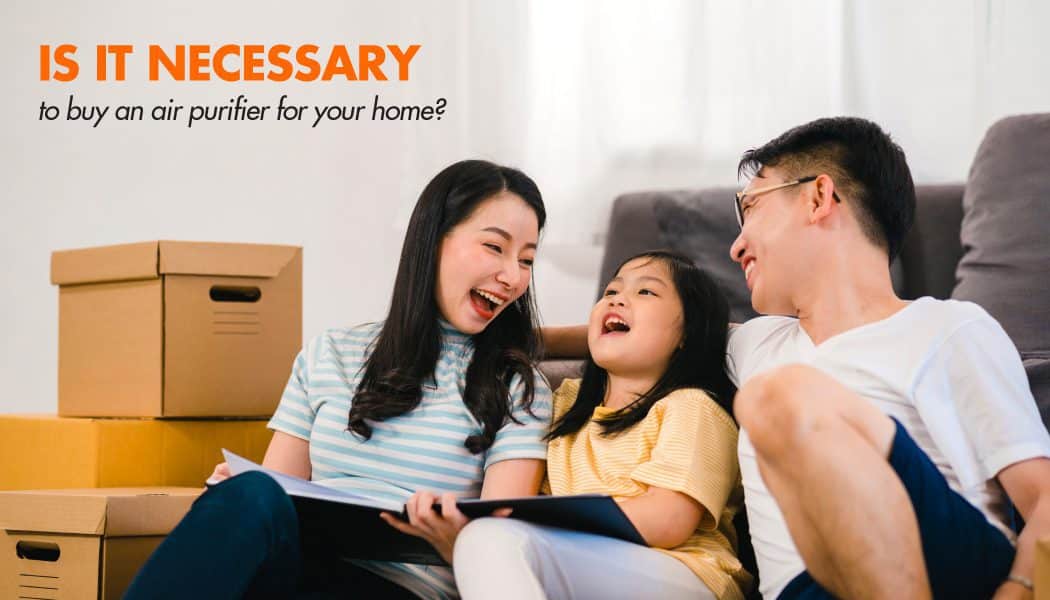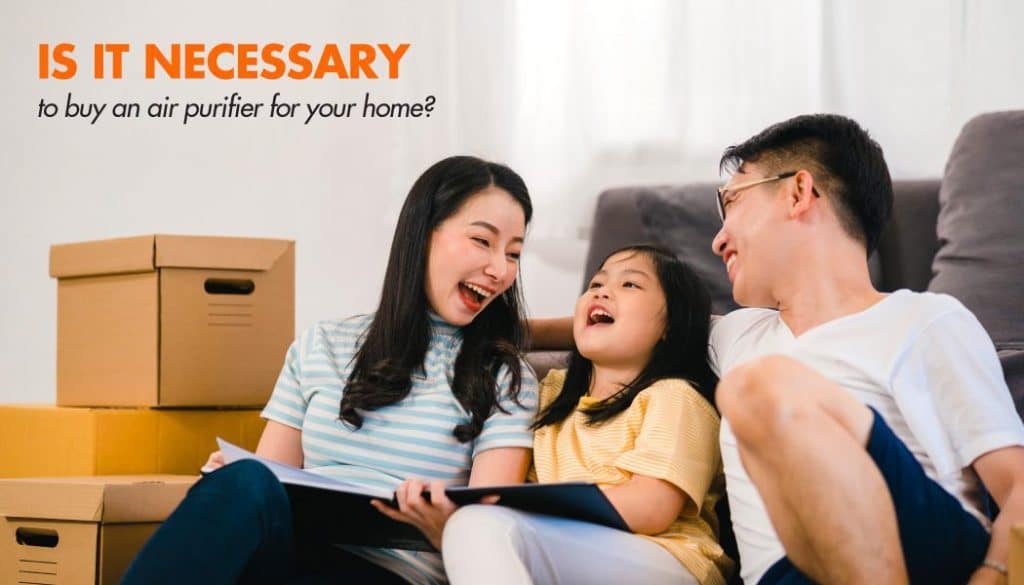 An air purifier is not just a device that filters out dust and small particles in the air to keep the living space clean, it also has many other surprising benefits for human health. Here are three unexpected benefits that an air purifier can bring to you.
Air purifiers can remove small particles such as dust, bacteria, and viruses from the air. This helps keep the air in your room healthy and improves your respiratory ability. If you live in an area with high pollution levels, using an air purifier can reduce your risk of respiratory diseases such as asthma and bronchitis.
Air purifiers can also help enhance your mental health. By removing small particles and toxins in the air, air purifiers help keep the air in the room fresh and clean. This reduces stress and anxiety and enhances relaxation. When you have a good night's sleep and are relaxed, you will feel refreshed and energetic to face life's challenges.
Improve work and study efficiency
Air purifiers also help improve work and study efficiency. Small particles and toxins in the air can reduce your productivity at work and during your study. Using an air purifier helps minimize these negative impacts. When the air in the room is fresh and clean, you will feel refreshed and focused, making it easier to complete tasks and study.
Is it necessary to buy an air purifier for your home?
With air pollution becoming increasingly serious, owning an air purifier has become a concern for many families. However, is investing in an air purifier worth it? This is a question that many people are asking.
An air purifier can be a valuable ally in improving indoor air quality and protecting the health of your family. Along with the development of technology, air purifiers are increasingly being improved to meet the needs of users. A typical example is the new generation of Meliwa M20, M50, and M60 smart air purifiers from Singapore. This trio of air purifiers is equipped with air quality sensors, combined with advanced HEPA-13 4in1 technology, which effectively filters out dust, bacteria, and harmful agents in the air. In addition, Meliwa air purifiers also integrate intelligent automation modes to save energy and operate more efficiently.
Hopefully, through this article, you have understood the benefits of air purifiers in protecting our health. With the outstanding benefits it brings, owning an air purifier is worth considering. However, choosing a suitable air purifier model is important to ensure the health and optimize living space. Your health is worth caring about, so let an air purifier help you protect it!
Meliwa has become a brand in the service ecosystem of BIN Corporation Group with the desire to bring Vietnamese consumers the best international quality products in the price range. Contact Meliwa via Hotline at 1900 638569 for advice on the right product for your needs.