In terms of air purifiers, it is impossible not to mention the HEPA-13 filter – one of the filters regarded as having the highest filtration efficiency, which can filter out all kinds of fine dust. At Meliwa, all air purifiers are equipped with HEPA-13 4in1 filters to improve filtration efficiency by up to 99.99% and help to increase durability. Let's explore what makes the 4in1 HEPA-13 filter stand out.
1. ABOUT HEPA-13 4in1 FILTER
What do you know about HEPA Filters? HEPA is an acronym for "High-Efficiency Particulate Air" – filtering microscopic particles with high efficiency. We can say that a HEPA filter can purify particles as small as 0.3 µm at a much higher rate than any other conventional filter.
HEPA-13 filter means H13 standard HEPA filter (the higher the filter number, the more dust particles the filter can filter), is a device used to control air quality.
This filter is commonly used on Airplanes, operating rooms, sterilization rooms, inside vacuum cleaners, air conditioners, refrigerators, masks, respirators and, of course, air purifiers to ensure removing fine dust and returning the pure air.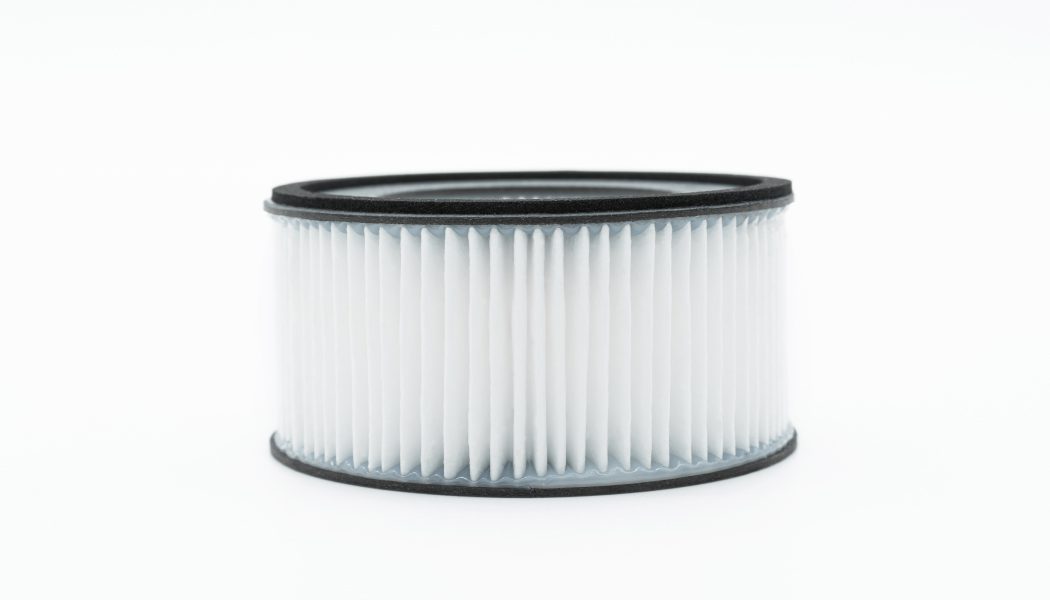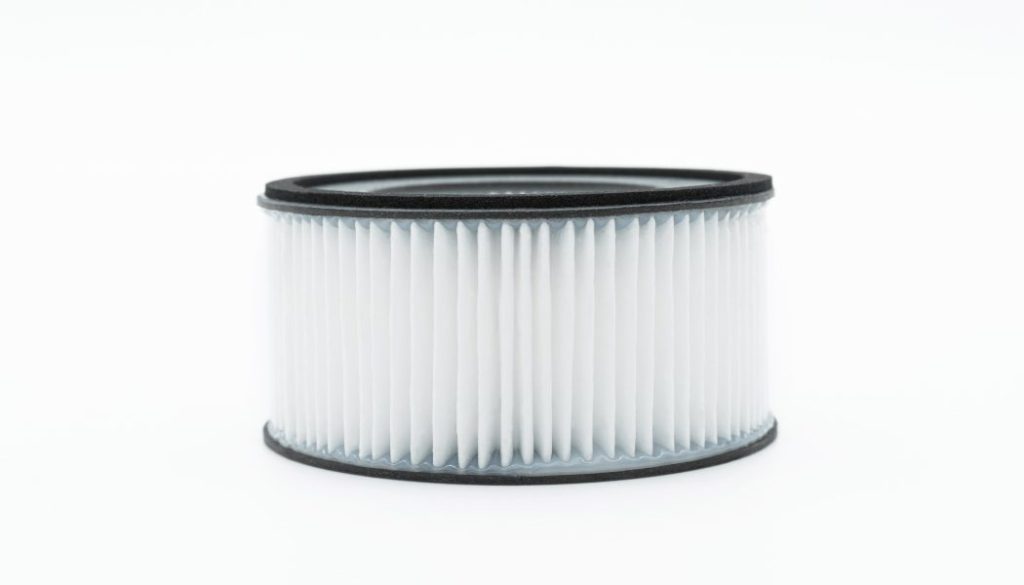 Before passing the HEPA filter layer, the air must pass through 2 other filter layers: the Pre-filter and the Antibacterial filter. This is to ensure the durability of the HEPA-13 filter and improve the air filtration efficiency.
2. PRE-FILTER
The pre-filter is the outermost layer in the filter system of the air purifier, which has the function of handling visible dust. In addition, this filter also retains large contaminants such as hair, fabric, and fur…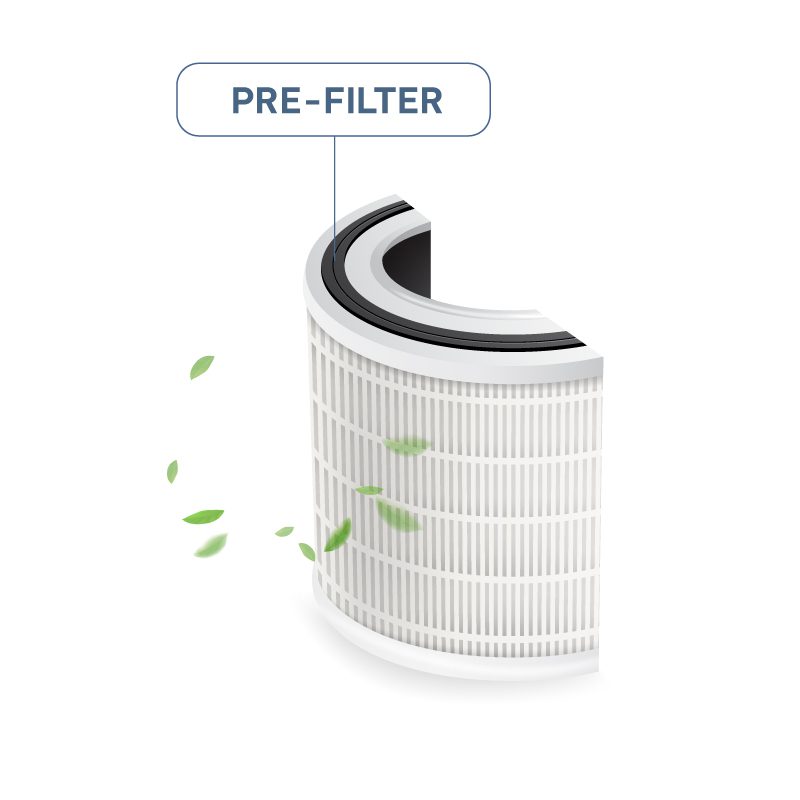 From that, it will help remove impurities effectively and enhance the filtration efficiency and durability of the rear filters. The pre-filter can be used for a lifetime but needs to be cleaned with water.
3. ANTIBACTERIAL COATING
Next, is the Antibacterial Coating containing organic metal salts and antibacterial agents, which could disrupt the nutrient supply to bacteria and prevent them from developing. Without this antibacterial layer, the filter can only prevent and keep bacteria, mould, and dust mites. They will continue to grow and multiply on the filter itself.
The antibacterial coating not only enhances air purification efficiency but also prevents the growth and proliferation of bacteria, moulds, and dust mites,…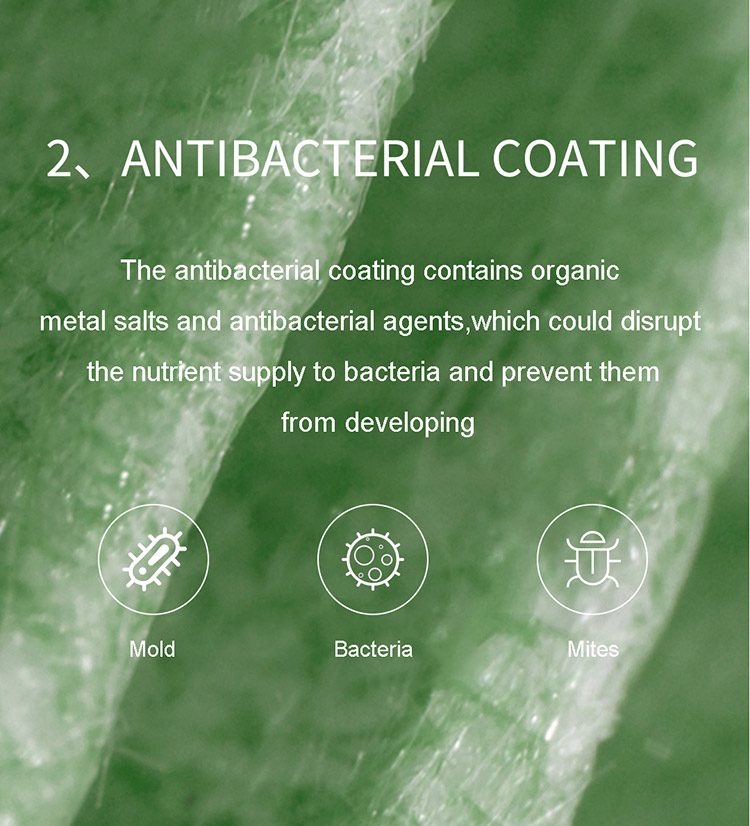 4. ACTIVATED CARBON FILTER
After filtering out all large and microscopic sizes of dust and bacteria at the molecular level, some molecules still cause unpleasant and harmful odours, such as gas and formaldehyde. The activated carbon filter will be the last layer in the HEPA-13 4in1 filter, helping to eliminate odours effectively.
Activated carbon filters are composed of tiny carbon particles. Activated carbon is so absorbent that 1 gram of this substance can have a total surface area of 500 square meters or more.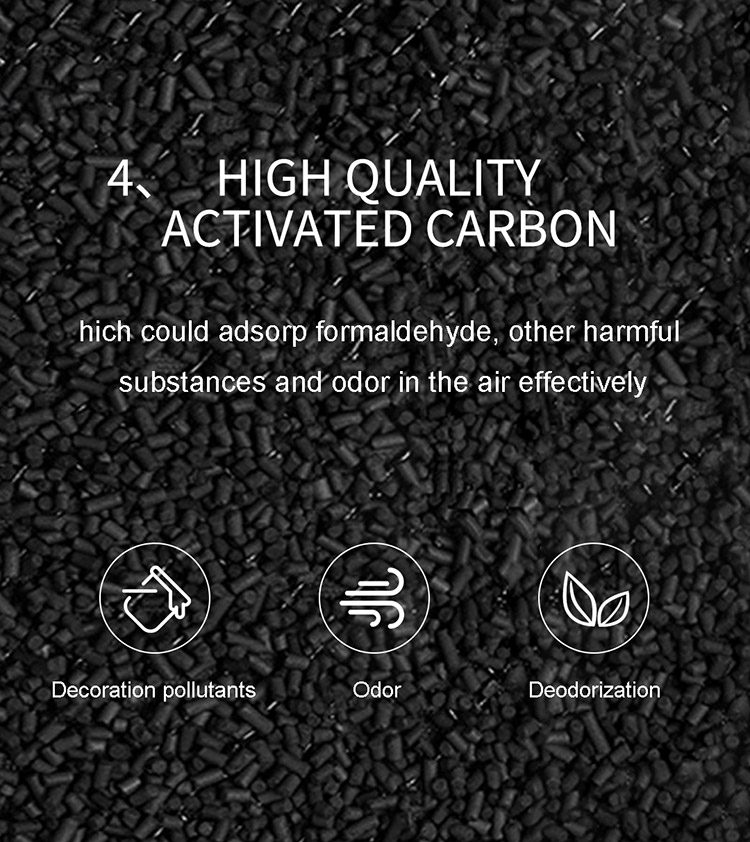 The high deodoiation activated carbon filter helps to remove gases, vapours, chemicals, and odor molecules. The activated carbon layer is used in air purifiers to adsorb pollutants such as volatile organic compounds, decoration pollutants, odor, and smoke. From there, you can enjoy pure and clean air.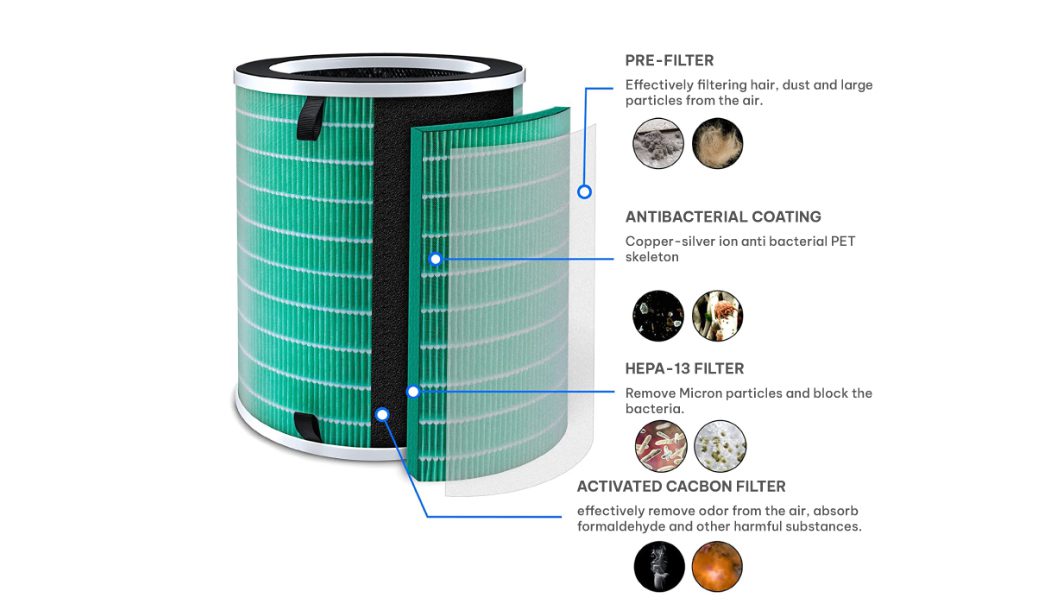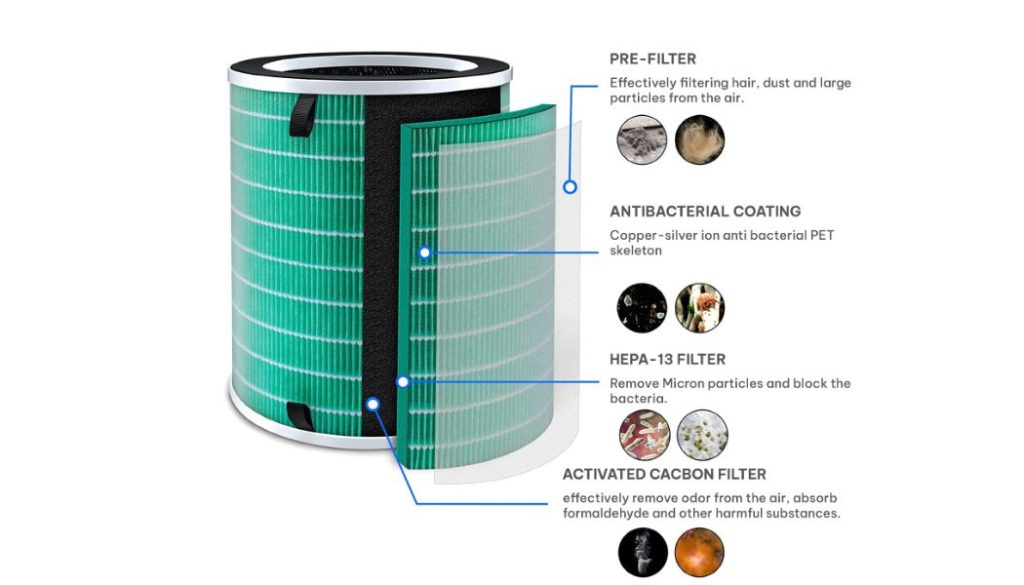 With a perfect combination of 4 filter layers, the HEPA-13 4in1 filter equipped on all Meliwa's air purifier products will provide up to 99.99% purifying efficiency. The design of the filter layers and the amounts of each layer helps the air purifier work efficiently, and the average lifespan will last up to 1 year.