Are you considering whether to invest in an air purifier with mosquito-repellent technology or not? This article will give you a more comprehensive view of using air purifiers and the benefits of catching mosquitoes for your health and family. Let's explore this new technology to choose the right air purifier that meets the needs of your family.
Can air purifiers catch mosquitoes?
Air purifiers are designed to remove pollutants from the air, such as dust, pollen, fine particles, smoke, odors, bacteria, and viruses. However, some types of air purifiers are equipped with features to catch mosquitoes, but do they really work in eliminating mosquitoes?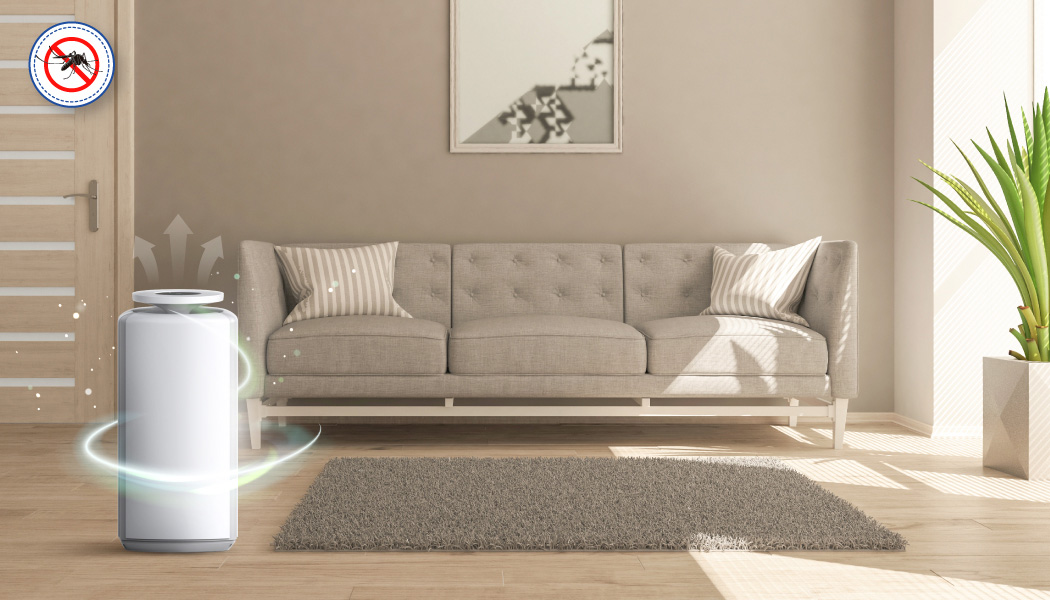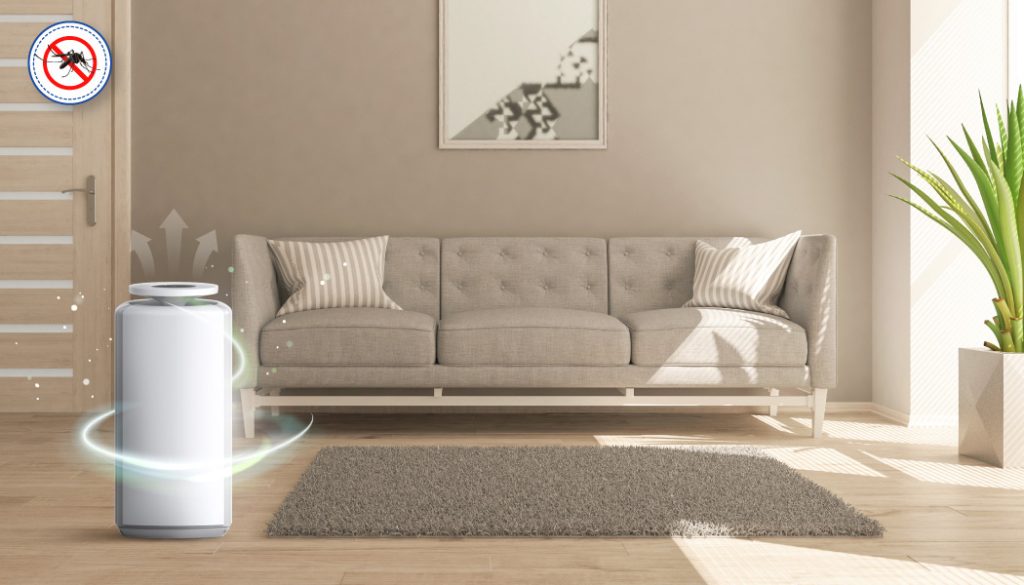 To understand whether air purifiers can catch mosquitoes, we need to analyze how air purifiers work and how mosquitoes behave in the air environment.
Air purifiers operate by sucking air through filters and removing pollutants in the air. The filters may include coarse filters, HEPA filters (ultra-fine dust filters), antimicrobial filters, and activated carbon filters. These filters can help remove fine particles and bacteria in the air. Still, mosquitoes are relatively larger than fine particles and may not be completely removed by the filters of air purifiers.
Mosquitoes are insects that can fly and move quickly in the air. They not only develop in water but also in soil, water, and even indoors. To increase the ability to catch mosquitoes, many manufacturers have applied new technologies such as using UV-C light or negative ions. UV-C light is a short-wavelength light that can kill bacteria, viruses, and insects. Filters with UV-C light can catch and eliminate insects such as mosquitoes, cockroaches, and fleas. Negative ions are negatively charged molecules that are emitted from air purifiers to attract small particles such as dust, pollen, and flying insects. When these particles are attracted to the filter, they are trapped and not blown out of the air purifier.
Currently, there are some types of air purifiers on the market that can catch and kill mosquitoes. However, this is not the main feature of air purifiers and is usually designed as an additional feature to meet customer needs, as the effectiveness of these features can vary depending on the type of mosquito, mosquito density in the space, and many other factors.
Should we invest in an air purifier that repels mosquitoes?
Currently, there are more and more types of air purifiers with various advanced technologies on the market. However, is it worth investing in an air purifier that repels mosquitoes? Let's explore this product to make an informed consumer decision.
Experts recommend that if you live in an environment with a lot of mosquitoes or in an area with a high risk of disease transmission, using an air purifier that repels mosquitoes is essential. It helps to eliminate mosquitoes and disease-causing agents in the air, making it safer for everyone's health.
In addition, an air purifier that repels mosquitoes can also save costs in the use of insecticides and room sprays, while reducing the impact of these chemicals on the environment. Additionally, besides its mosquito-repelling function, modern air purifying technologies can also eliminate unpleasant odors in the house and reduce allergy symptoms caused by bacteria, creating a healthier and more comfortable living space.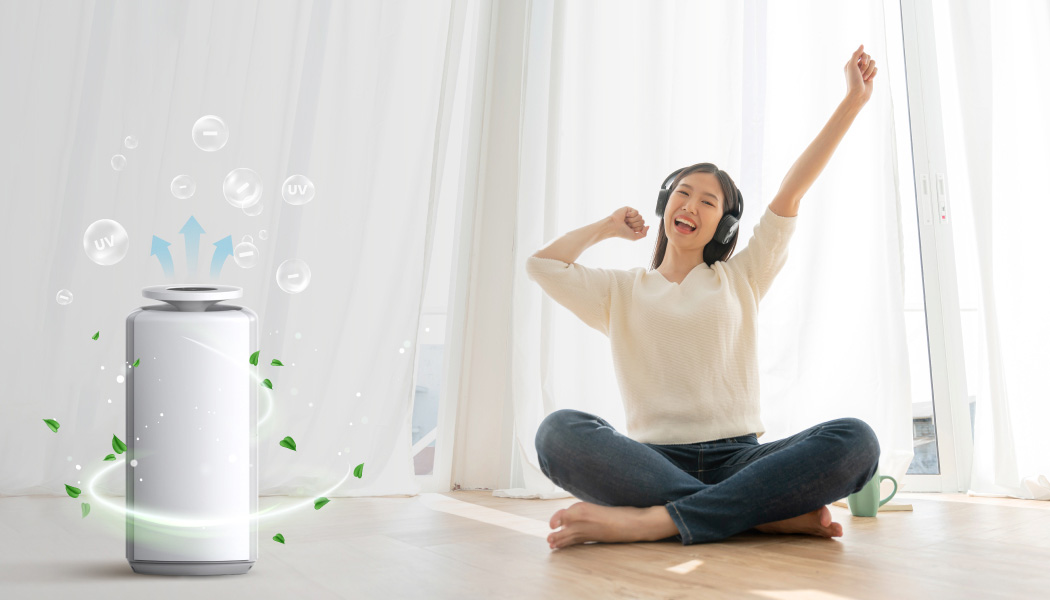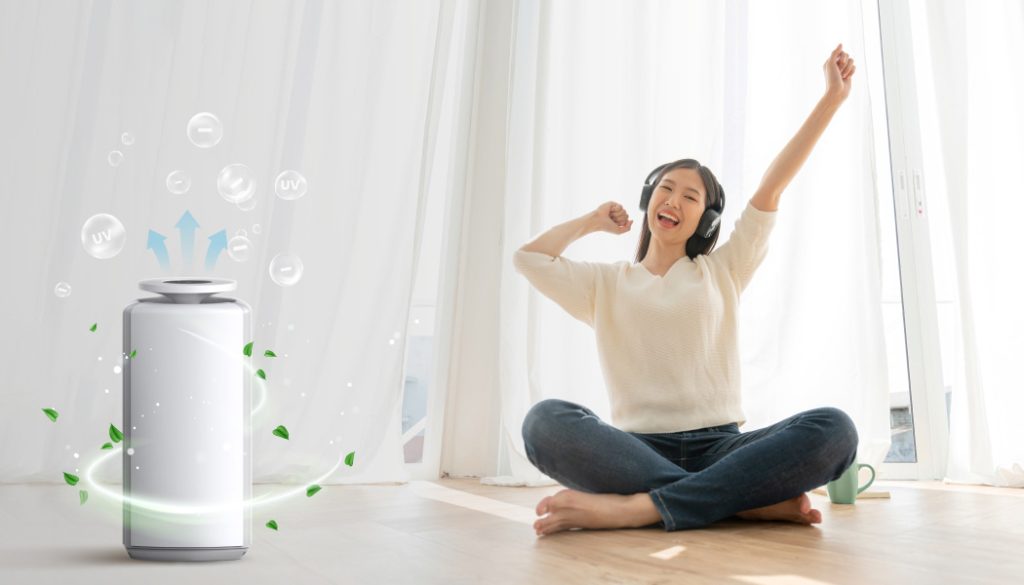 Air purifiers with UV technology are a perfect choice for families living in areas with a lot of mosquitoes and insects. This technology uses ultraviolet rays to eliminate bacteria and viruses in the air. In addition, it can also help eliminate odors, dirt, and allergens in the air.
Furthermore, to ensure the effectiveness of using an air purifier that repels mosquitoes, it is necessary to ensure that it is properly maintained and cleaned. Filters need to be replaced regularly to ensure that the machine operates effectively and does not pose a danger to your health.
In conclusion, investing in an air purifier that repels mosquitoes with UV technology can be a good choice to improve the air quality in your home. However, you need to carefully consider the cost and ensure that the machine is properly maintained and cleaned to achieve maximum effectiveness.
Meliwa air purifiers – The solution for indoor air quality
The Meliwa air purifier trio is a range of intelligent products designed with advanced features and cutting-edge technology that has the potential to become a new trend in indoor air care.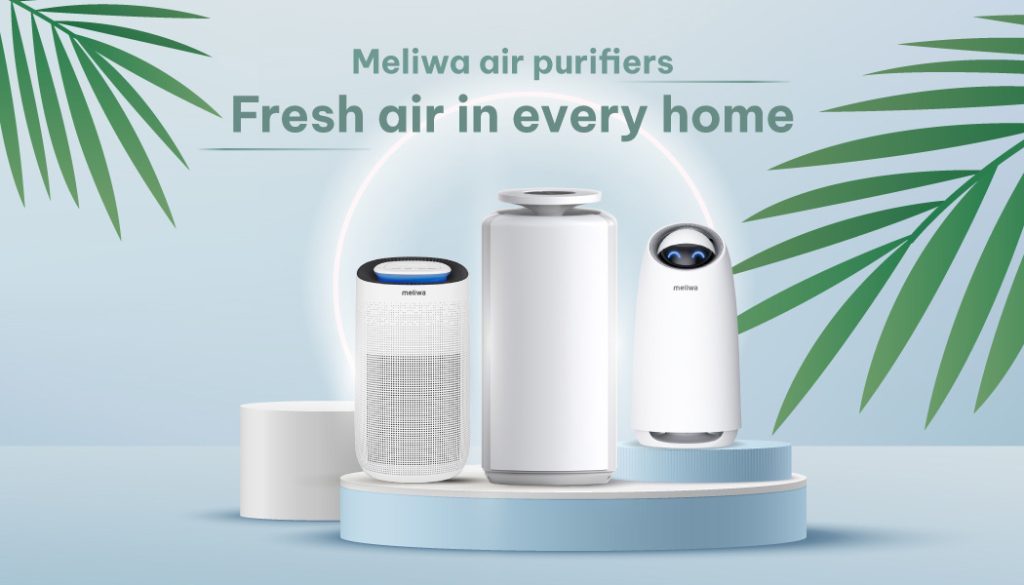 The Meliwa M50 Air Purifier is a smart device designed with multiple special features to improve the quality of air in living spaces. With 7-step comprehensive filtration technology and a 4-in-1 HEPA-13 filter, the Meliwa M50 air purifier effectively filters dust, pollen, smoke, odor, bacteria, and viruses.
In particular, the Meliwa M50 Air Purifier integrates both negative ion and UV technology, which provides the highest dust filtering and bacteria-killing efficiency, filtering up to 99.99% of dust and bacteria. With its stylish tower design and advanced features and technology, the Meliwa M50 is a worthy investment for your home, providing a clean and safe living space.
Meliwa is a brand under the ecosystem of BIN Corporation Group, aiming to bring the best international quality products to Vietnamese consumers within their budget. Contact Meliwa at Hotline 1900 638569 for advice on the most suitable product for your needs.