An air purifier is an important device that helps improve air quality in living and working spaces. So what is the most essential function of an air purifier? This article will answer that question and cover the important features of an air purifier.
1. The main functions of the air purifier
Modern air purifiers have many functions to ensure that the air in your home is filtered and healthy. Here are some of the main parts of an air purifier: ensuring that the air in your home is filtered and healthy: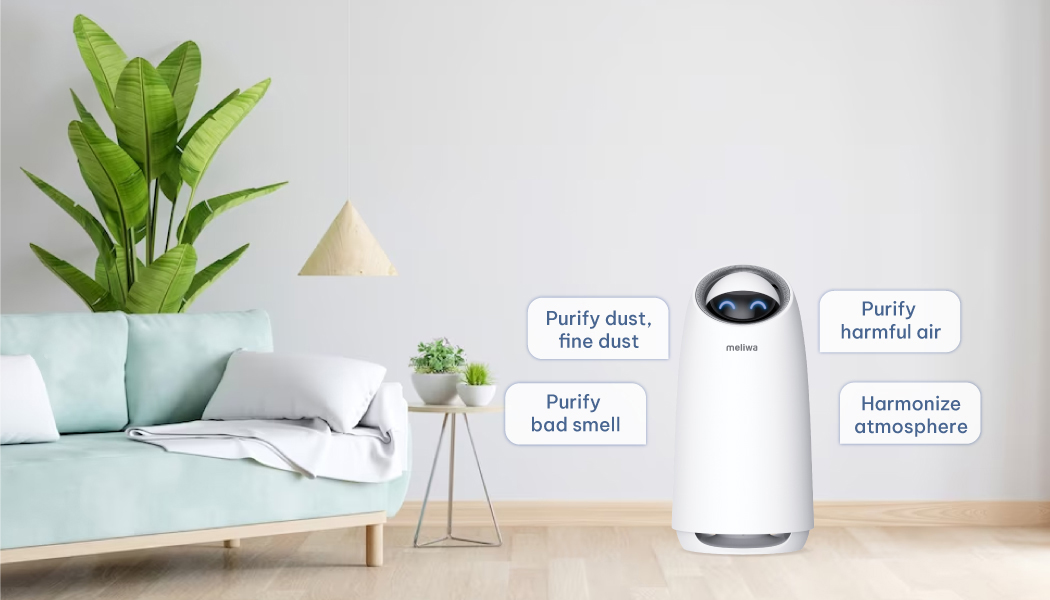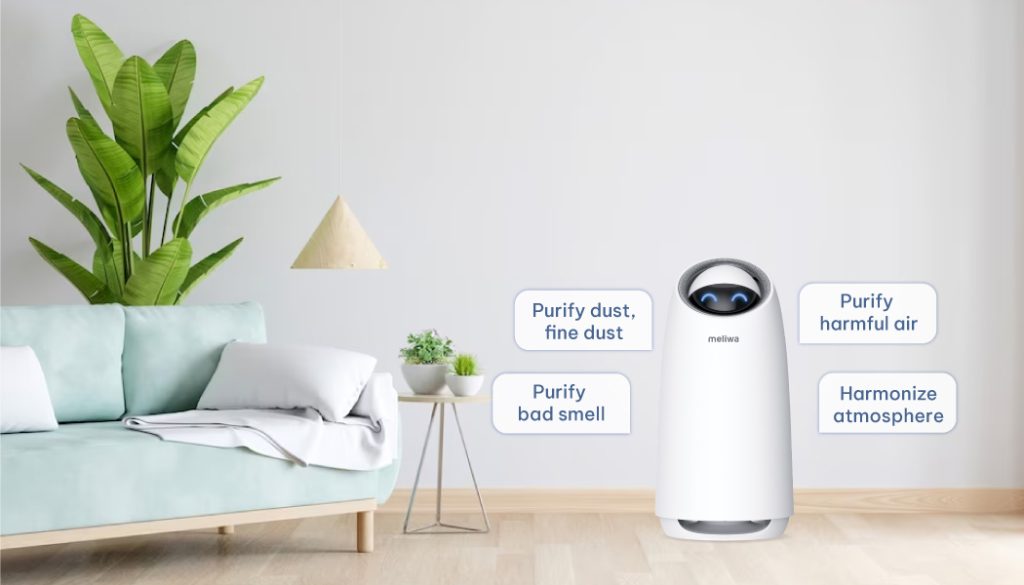 Filter harmful gases: Besides the dust filter function, the air purifier can also remove toxic gases such as CO2, SO2, NOx, VOCs, and other detrimental vapors. This helps to improve air quality and protect your health.
Filter odors: Air purifiers can remove unpleasant odors by using activated carbon filters and HEPA filters to remove odor-causing substances from cigarettes, food, pets, and other perfumes in the living space.
Air conditioner: When operating, the air purifier will not generate heat; on the contrary, the cleaned air will create a relaxed feeling in the room and help keep moisture in the air.
Filter dust, fine dust: The dust filter function is one of the most important functions of an air purifier. Fine dust air purifiers can remove dust particles, hair, cotton, pollen, food molecules, impurities, and other small particles 0.3 microns or larger.
2. The most important function of an air purifier is to filter fine dust.
The most important function of an air purifier is to filter fine dust. Fine dust is one of the factors that cause air pollution and can harm human health. Air purifiers are designed to remove fine dust from the air, keeping indoor air cleaner and safer to breathe.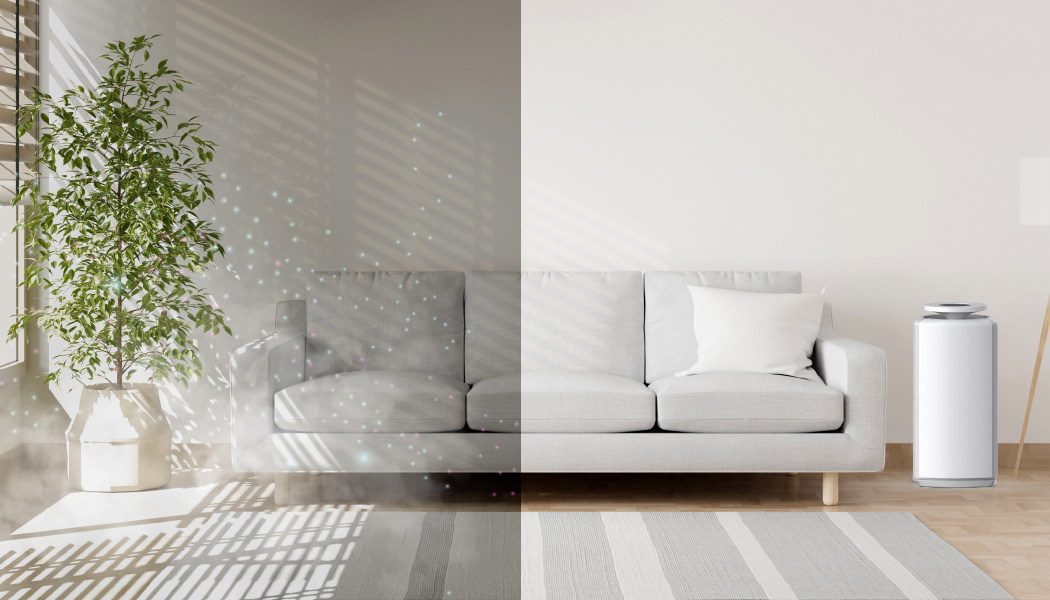 PM2.5 and 0.3microms fine dust bring harmful bacteria to the body, thereby causing skin allergies and making you feel itchy and uncomfortable. Exposure to fine dust can also cause rhinitis, eye pain, and ear, nose, and throat diseases. This dust also can absorb toxins and carry bacteria and viruses outside the environment. So when they enter your body, they have toxins in the body. This reduces the immune system.
Therefore, we must own an air purifier that effectively measures and cleans the air, ensuring a safe, confident, and happy atmosphere!
3. Meliwa's innovative air purifier model cleans fine dust.
Many intelligent air purifier models are on the market designed to filter out dust and dirt, helping improve indoor air quality and promote our health. Here are three models of smart air purifiers that clean dirt and dust that can well meet the most important functions of air purifiers in Meliwa:
Meliwa M20 – Robot with impressive design, wind capacity of 130m3/h, infrared sensor, 4-in-1 HEPA-13 filter, remote control via smartphone, gentle sleep mode… Guaranteed to be the perfect choice for a 20m2 bedroom.
Meliwa M60, with its modern design, 360-degree effective air filter door design, large capacity, the ability to filter 99.95% of 0.3-micrometer dust, and many intelligent features, will be the optimal choice for Households need to filter the air of large spaces
Meliwa M50 is equipped with advanced technologies to effectively filter and remove dirt and bacteria and moisten dirt, pet hair, and odors… Combined with great features that have been calculated and unified dichotomous technique. This will be the ideal smart air purifier model for your home space.
More information about Meliwa: Singapore electronics home appliances brand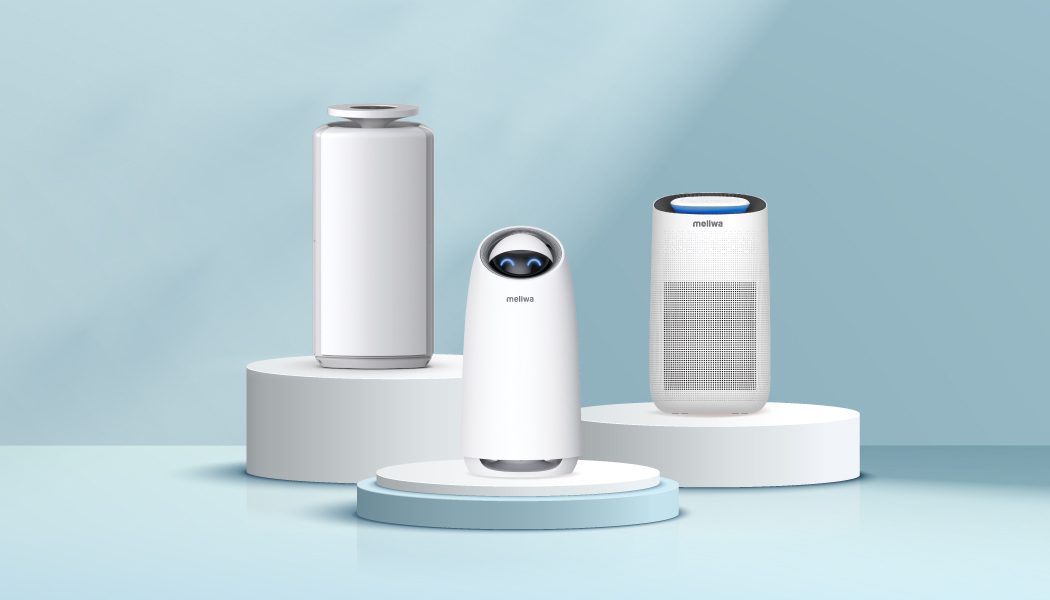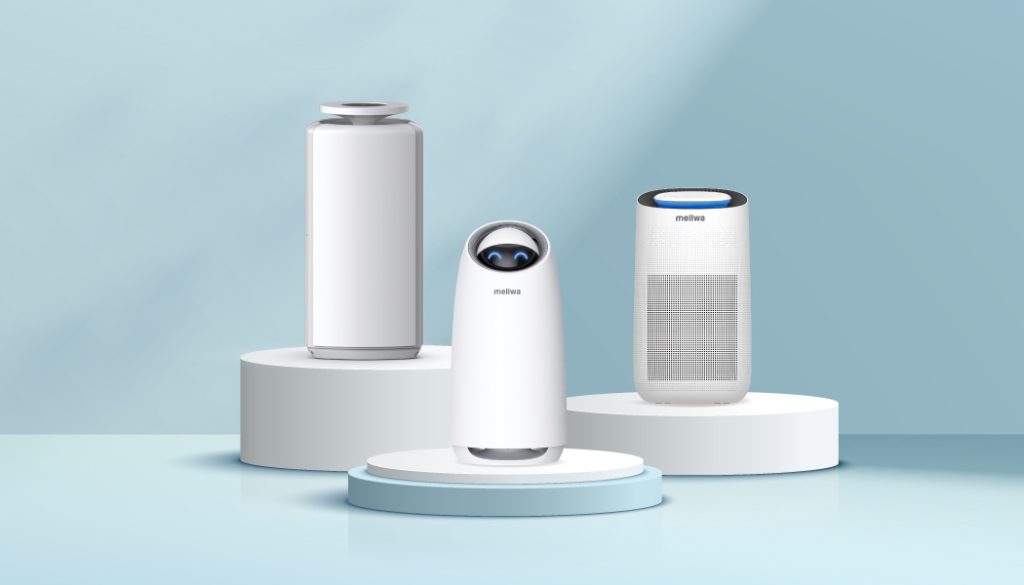 4. Benefits of indoor air purifiers
An air purifier is an indoor air purifier that can effectively filter dust and dirt. Through standard filter layers that combine negative ion generation technology and destructive UV rays, the machine helps to remove dust and allergens. Thereby reducing the pollution of dust and harmful emissions. Air purifiers are also perfect for health, especially for the elderly, young children, people with asthma, and pregnant women.
Kill fungi and allergens: The 4-in-1 HEPA-13 filter used in the Meliwa air purifier helps remove ultra-fine dust particles, pollen, mold, or some known allergens. It often causes respiratory allergies … which are difficult to see with the naked eye, up to 99.95%. In addition, negative ion technology will emit high-density ions that disrupt the molecular structure and prevent the growth of mold and dust.
Improve sleep: Fresh and clean air is important for a good night's sleep. Air purifiers help improve the air quality in the bedroom, assisting users to sleep better and wake up full of energy.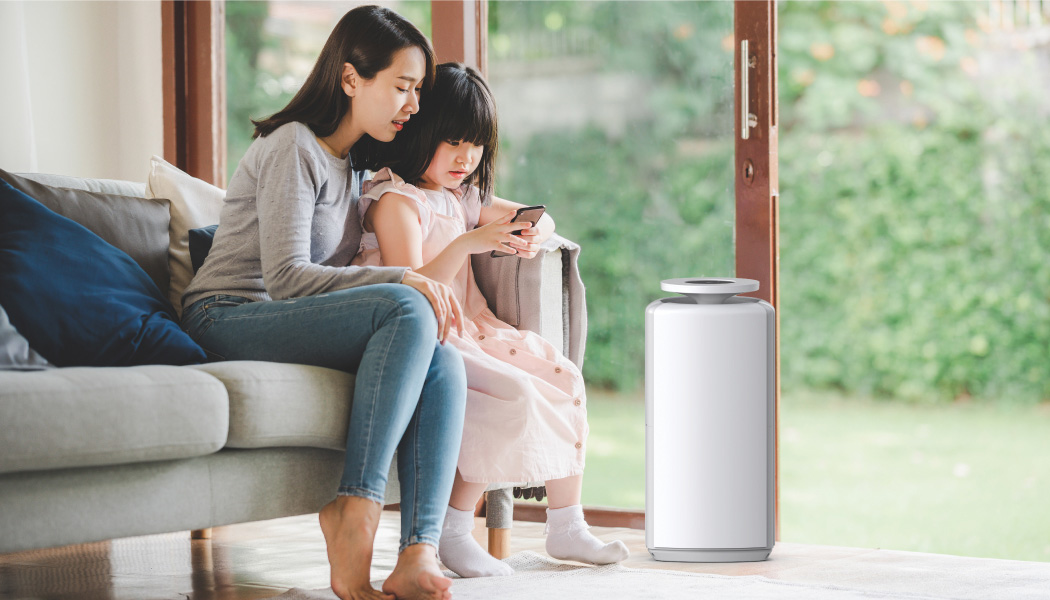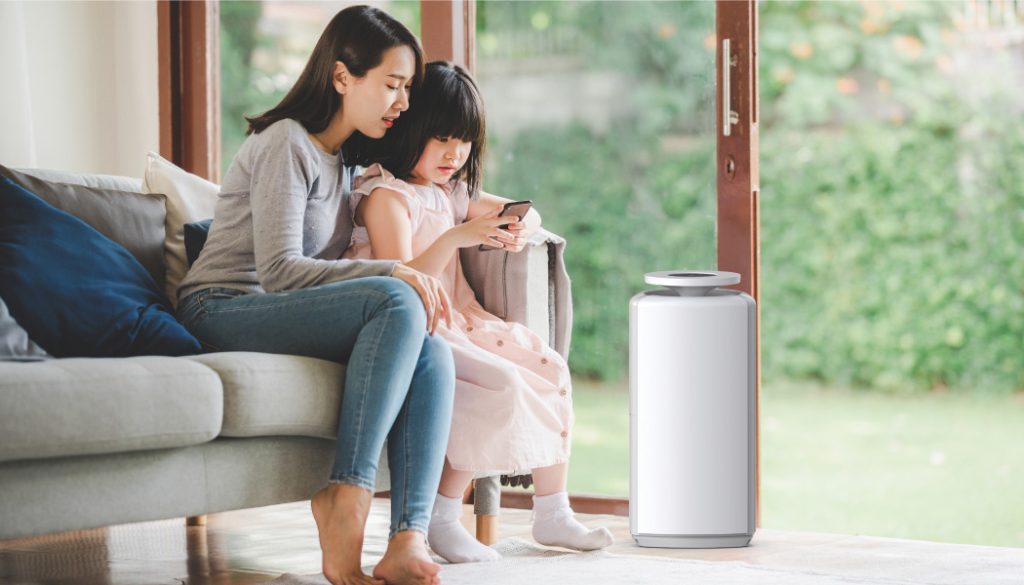 Save electricity: Many air purifiers today are designed to save electricity, which helps reduce usage costs and save energy. The maximum power of the Meliwa M50 air purifier (Meliwa's most efficient model) is 50W, meaning you won't have to pay a lot for electricity to purify the air.
Provide beauty and health moisture: Currently, on the market, some air purifiers can also create humidity by generating water vapor through natural evaporation to the outside of the air. This helps to maintain the moisture in the room at an optimal level. This function also helps the skin relax, not dry, slowing aging.
As we can see, the most important function of an air purifier is to filter fine dust – one of the most severe harmful factors to human health. Air purifiers can effectively remove fine dust, helping reduce the risk of respiratory diseases, cardiovascular diseases, and health problems. Choosing the right air purifier for your needs and room size is significant. Additionally, factors such as room size, ability to filter and remove dust and pollutants, power, adjustment features, and filter life should be considered when purchasing an air purifier. Choose carefully for yourself an air purifier to bring fresh air, help protect your health and improve the quality of life for you and your family.