According to the Environmental Protection Agency, the air we breathe in our homes can be up to five times more polluted than outdoor air. Poor air quality can cause respiratory problems, allergies, and other health issues. The fine dust air purifier for bedroom space is one of the essential devices to help improve air quality and bring us good health in modern life.
The importance of having an air purifier – a dust filter in the bedroom
The air quality in the bedroom is essential to our health. According to experts, street emissions, fine dust, chemicals, and bacteria are potentially harmful to our health. If you have allergies or respiratory infections, bad air quality in your bedroom will worsen your condition. Having a fine dust air purifier in the bedroom becomes more and more necessary.
How to filter out fine dust in the bedroom
To keep the air in the bedroom clean and fresh, having an effective air purifier is one of the most effective solutions. Here are some ways to filter fine dust in the bedroom: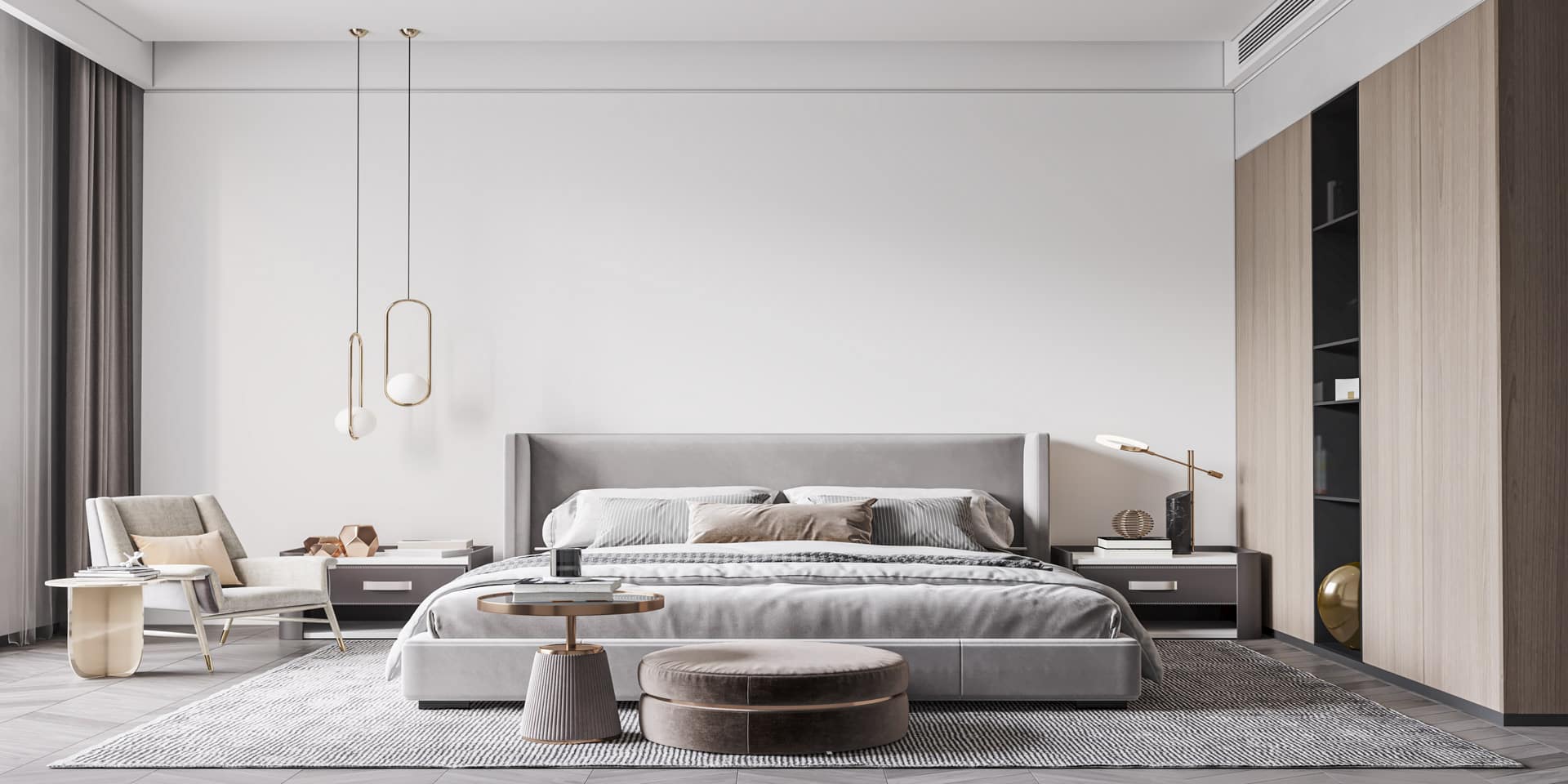 Sweep and mop regularly: Sweep and mop your bedroom regularly to remove dirt from floors, cabinets, beds, and other surfaces.
Clean your bedroom regularly: Sheets, blankets, and pillows contain dust and allergens. So please wash them regularly to remove 99,9% dust and allergens.
Do not smoke in the bedroom: Smoking is not only harmful to our health but also makes the air in the bedroom polluted and contains a lot of dust and other agents that are bad for our health.
Use sheets: Sheets can also help protect bedding from dust and allergens. Besides, they are also easy to wash and clean.
Use an air purifier: A standard air purifier will help you remove most of the fine dust while filtering allergens and bacteria, making the air clean and fresh in the bedroom.
Change the filter periodically: If you are using an air purifier, be sure to change the filter periodically to ensure the maximum efficiency of the modem.
Features that should be in a fine dust air purifier
When choosing to buy a fine dust air purifier, you should pay attention to the following features:
Filtration capacity: The higher the filtration capacity, the more influential the purifier is at filtering out dust, bacteria and other harmful substances.
Filter system: The filtration system of the fine dust air purifier must include at least two filters. The Meliwa M20 air purifier is equipped with a 4-in-1 HEPA-13 filter, of which the 13th generation HEPA standard filter is the main filter to effectively remove dust, fine dust, allergens, and pet furs. In addition, it is also equipped with an antibacterial layer and high-grade activated carbon to deodorize effectively.
Noise level: You should choose a fine dust air purifier with low noise and have sleep mode to avoid disturbing your sleep. Wake up with a fresh mind!
Automatic feature (Auto): Some fine dust air purifiers have the feature to automatically adjust fan speed according to the air filtration needs of the room space.
The air purifier filters fine dust PM 2.5 in the bedroom.
Experts have warned that PM 2.5 is hazardous dust. This can penetrate our bodies and cause many respiratory diseases such as cardiovascular disease, asthma, premature death, cancer, etc. Especially older people and children are susceptible subjects.
Therefore, owning an air purifier that filters fine dust PM 2.5 is essential. An air purifier that filters fine dust will be equipped with a standard HEPA filter (high-efficiency particulate air [filter]), which can filter out microscopic particles, providing a safe atmosphere for your family.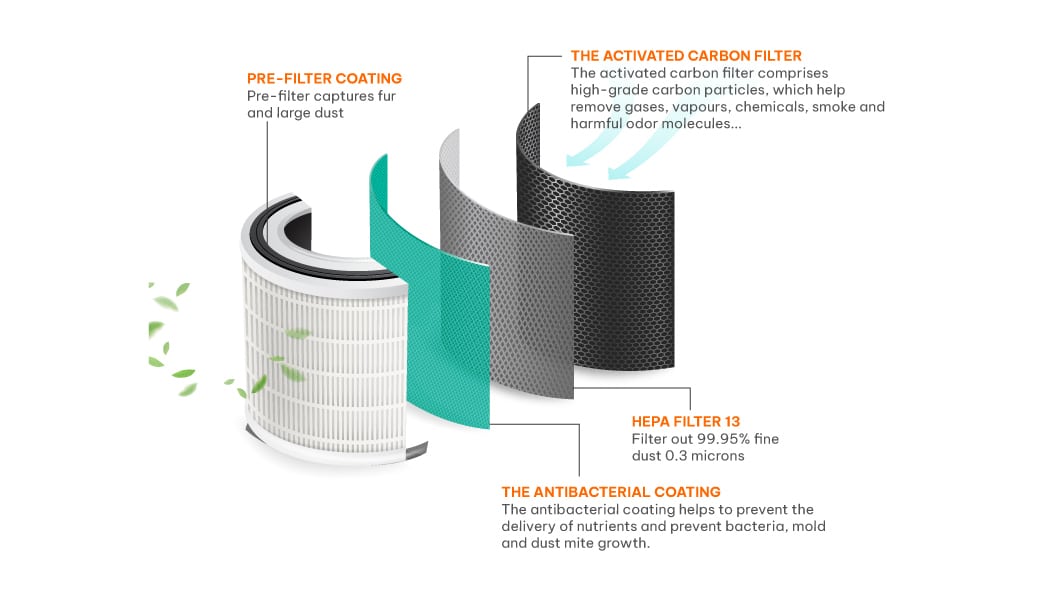 Therefore, the air purifier lines from Meliwa are equipped with a highly comprehensive 4-in-1 HEPA-13 filter. The 13th-generation HEPA filter from Meliwa can remove PM2.5 and 0.3 microns of dust. In addition, the machine is also equipped with an antibacterial layer and a high-grade activated carbon layer, which effectively disinfects and deodorizes.
The benefits of the Meliwa Air Purifier – fine dust air purifier for the bedroom.
Air purifiers that filter fine dust can provide a variety of benefits for improving the air quality in the bedroom:
No noise: The Meliwa M20 smart air purifier has a sleep mode feature, with a noise level of 35dB, as the sound of the wind makes sleep quieter and more profound.
Create fresh air: The Meliwa smart air purifier series can remove dust particles, fine dust, bacteria, odors and toxins. From there, the air in the bedroom is clean and fresh, helping to promote health and reduce the risk of respiratory diseases.
Prevent the spread of viruses: Some air purifiers have HEPA filters, which can capture and filter out viruses and bacteria. This can help to prevent the spread of illnesses and create a healthier environment.
Improves your mind: Fresh and clean air will help you sleep better and be refreshed when you wake up. Start your day with more energy and fresher enthusiasm.
Improve overall health and well-being: Breathing clean air can positively impact overall health and well-being. By removing pollutants and allergens from the air, an air purifier can help to create a healthier living environment. Thus, it leads to better health outcomes and a higher quality of life.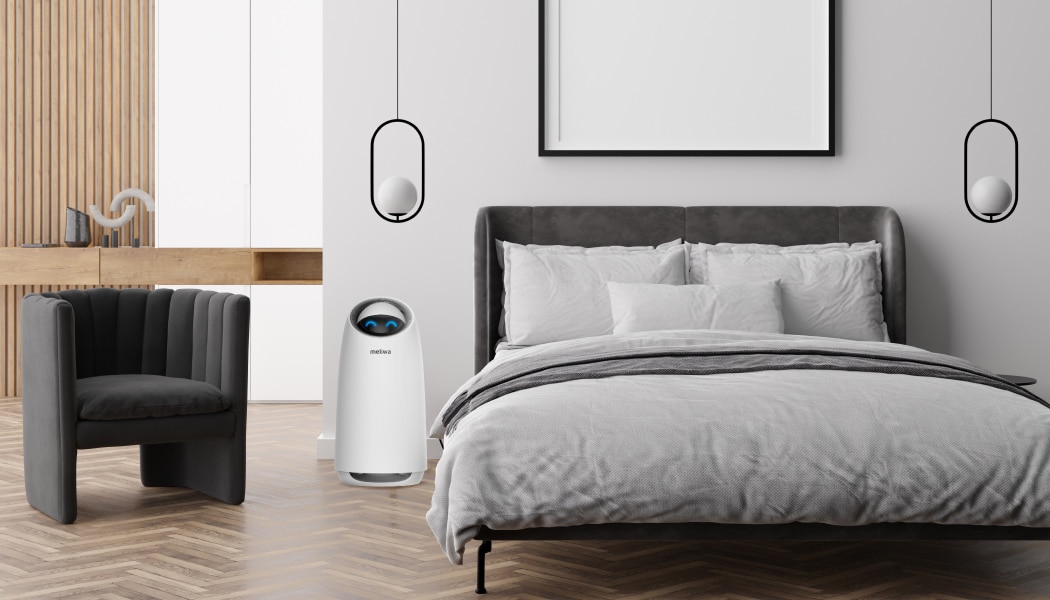 As we can see, owning an air purifier that filters fine dust is essential for all of us today. You can refer to the lines of Meliwa air purifiers with all the necessary features for filtering fine dust, returning your family to a fresh atmosphere for a night of better sleep and healthier life.