In Vietnam, air pollution has become a serious issue and is of great concern to many people. To protect the health of families and communities, it is necessary to choose and use a smart air purifier. In this article, we will share some tips and tricks so you can choose the right type of air purifier that suits your needs and lifestyle, perfect for your home.
Choosing a smart air purifier to protect your health
The situation of air pollution is becoming increasingly serious in Vietnam. This is an issue that is being given great attention, especially by families who are looking for solutions to protect their health. One of those solutions is to use a smart air purifier.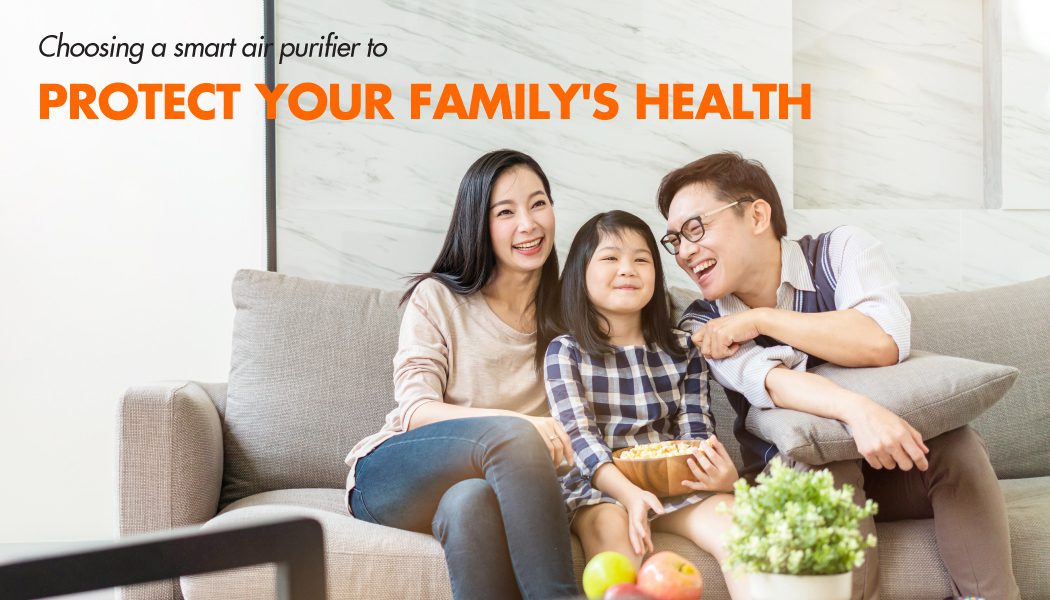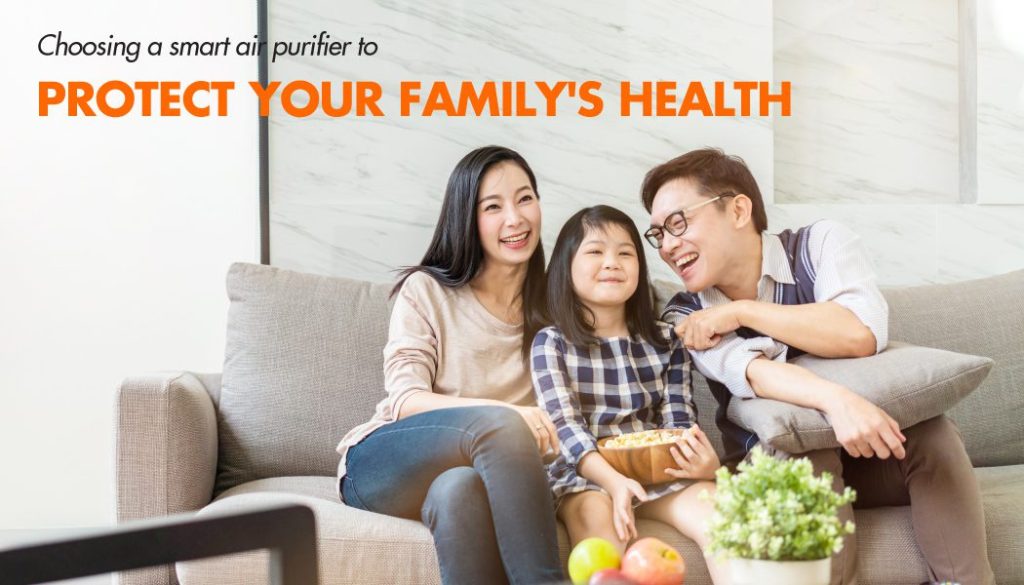 To choose the appropriate smart air purifier, you first need to understand the requirements and air conditions of your family. You can check the indoor air quality by using an air quality monitor or simply by observing the smell, dirt, or pollutants in the air. Based on the results of the test, you will know which type of air purifier is best suited for your family's needs.
Another important factor when choosing a smart air purifier is filtration efficiency. The filtration efficiency of the machine depends on many factors such as the type of filter, the filter area, the ability to filter different types of pollutants, and the lifespan of the filter. An effective smart air purifier will help eliminate harmful pollutants in the air and ensure the health of your family.
Moreover, smart features are also an important factor in making it easier to use the air purifier. Features such as automatic adjustment of filtration level, air quality sensors, and wifi connectivity help users easily monitor the air quality and control the air purifier from a distance.
Finally, choosing a smart air purifier also requires attention to cost. Not only the cost of buying the machine but also the cost of use and maintenance. Some types of smart air purifiers may have higher prices, but they save electricity and maintenance costs over the long term.
5 Experiences using an air purifier in an effective way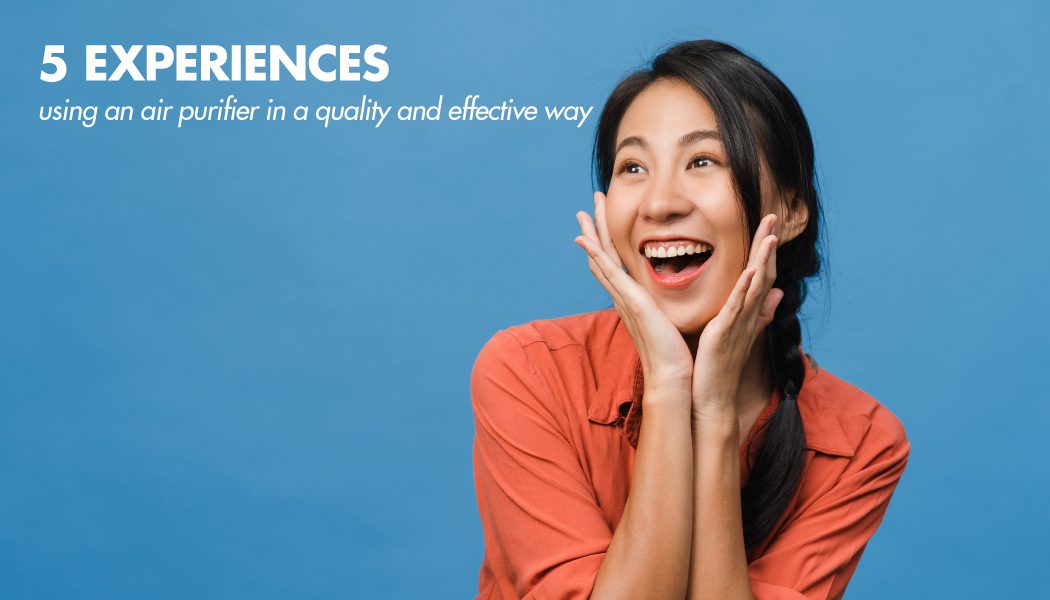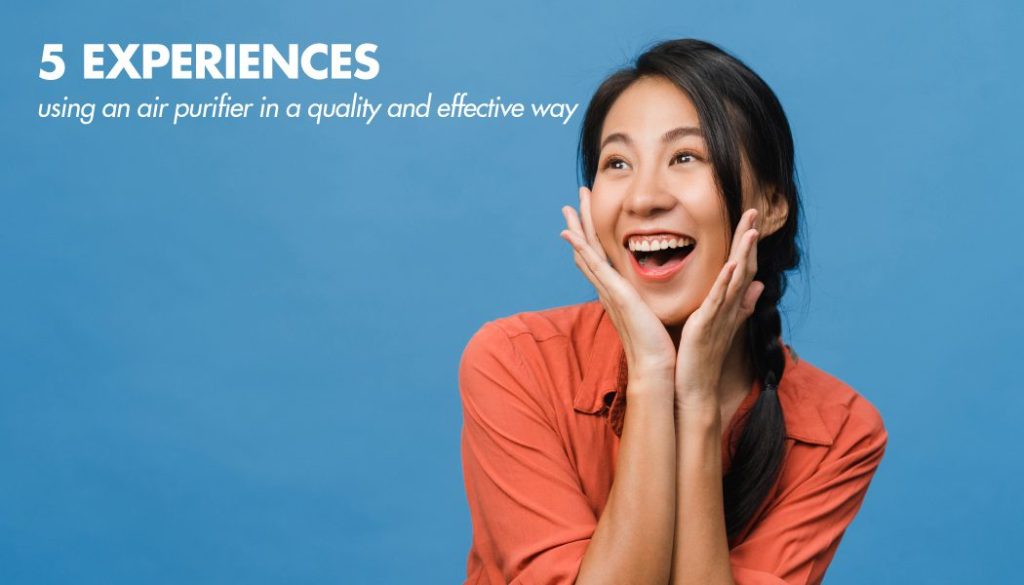 Air purifiers have become one of the most popular household devices in recent years. However, not everyone knows how to use air purifiers correctly to achieve optimal efficiency. Here are 5 experiences of using high-quality and efficient air purifiers that you can apply to protect your health and your family's health.
Choose an air purifier suitable for your needs: Each type of air purifier will have different features and technologies, so choosing an air purifier that is suitable for your family's needs is very important. If you need to purify the air in your bedroom, choose an air purifier with a silent mode or low noise level to avoid disturbing your sleep. If you need to purify the air in your living room, choose an air purifier with the ability to filter larger dust particles to keep the air in the room clean.
Regularly clean the air purifier: Air purifiers also need to be regularly cleaned to ensure the most effective operation. You can clean the surface of the air purifier by wiping it with a damp cloth or using special cleaning products designed specifically for air purifiers. In addition, you also need to replace the air purifier filter regularly to ensure the efficiency of the machine.
Place the air purifier in the correct position: The position of the air purifier also affects the efficiency of the air purification of the machine. Place the air purifier in a location near a power source, avoiding placing it in places with frequent power outages. Place the air purifier in a cool and airy place and avoid placing it in direct sunlight to avoid reducing the effectiveness of air purification.
Adjust the operating mode suitable for the environment: Each type of air purifier has different operating modes depending on the environment of use. Therefore, you should carefully research the functions of the machine and adjust them according to your usage needs. To increase the efficiency of use, you can choose modes such as sleep mode, accelerated filtering mode, air cooling mode, and anion mode… Depending on the intended use, you can choose the appropriate mode so that the machine can operate most efficiently.
Regular maintenance and filter replacement: To ensure the efficient operation of an air purifier, you should perform regular maintenance and replace the filters according to the manufacturer's instructions. Typically, air purifiers with HEPA filters should be replaced after six months of use, while activated carbon filters should be replaced after 12 months of use. Regular filter replacement helps the air purifier work better and saves maintenance costs in the long run.
With the five tips above, we hope to help you use an air purifier more effectively and protect your health and that of your family in today's increasingly polluted living environment. In addition, you should choose high-quality air purifiers that meet safety standards for use in your home.
With modern features, energy efficiency, and excellent air filtration capabilities, the new generation Meliwa M20 – M50 – M60 smart air purifiers are the perfect choice for protecting your family's health. Make sure you have chosen the right product and are using it correctly to protect your health and your family's.
In conclusion, choosing a smart air purifier for your home is a necessary task to protect your family's health. Appropriate smart air purifier purchasing experiences will help you save costs and increase efficiency in filtering out dust and harmful pollutants in the air. We hope the experiences shared in this article will help you find the right product and create a healthy living space for your family.
Meliwa has become a brand in the service ecosystem of BIN Corporation Group with the desire to bring Vietnamese consumers the best international quality products in the price range. Contact Meliwa via Hotline at 1900 638569 for advice on the right product for your needs.