We must have always been interested in and passionate about Robots or artificial intelligence in sci-fi movies. Maybe many of you have already owned a Robot vacuum cleaner, but have you had an "air purifier Robot" yet? Now, let's discover the highlights of the unique Robot design on the M20 air purifier from Meliwa.
1. FUTURE-DESIGNED PRODUCTS TRENDS
In the modern pace of life, people spend more time at home after the pandemic. Therefore, many trends occur to build an ideal living environment to meet lifestyle changes. More and more young people are aware of the importance of improving living space to meet the best solutions for health, aesthetics, and functions…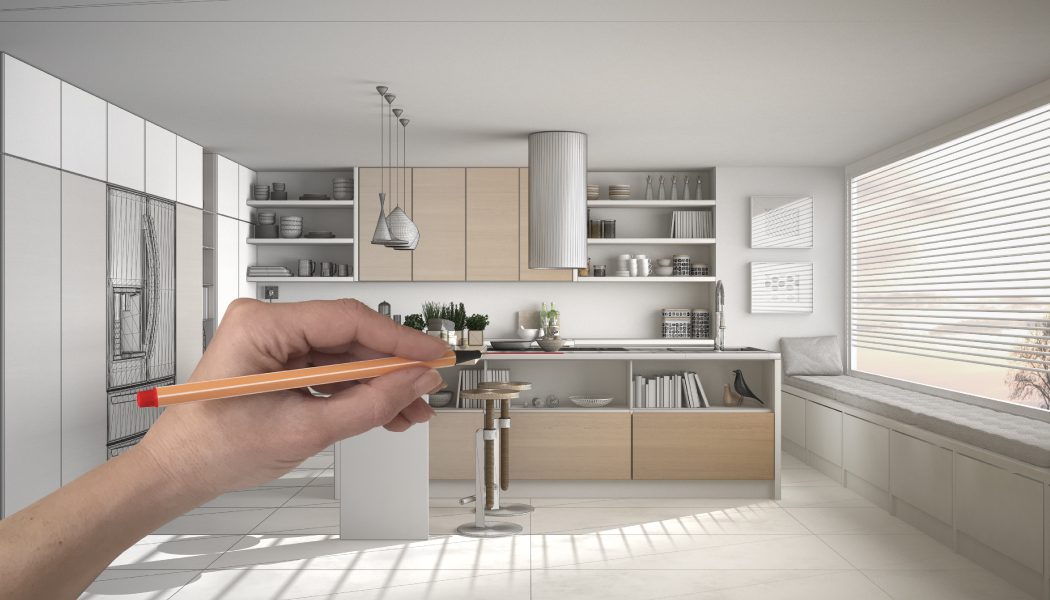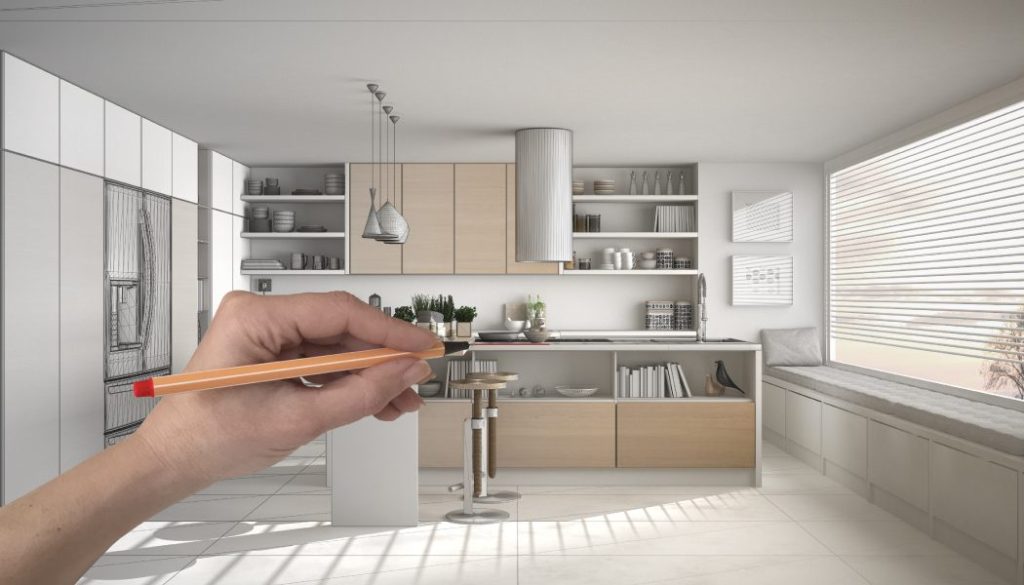 Therefore, technology products that are convenient for life and have innovative, futuristic designs are increasingly popular. With the development of cross-border eCommerce, more and more people can access high-tech products and top-notch designs worldwide. And we can't deny the attraction of owning these types of products, not only for use but also for each person to express their personality through the items they own.
2. ROBOT DESIGN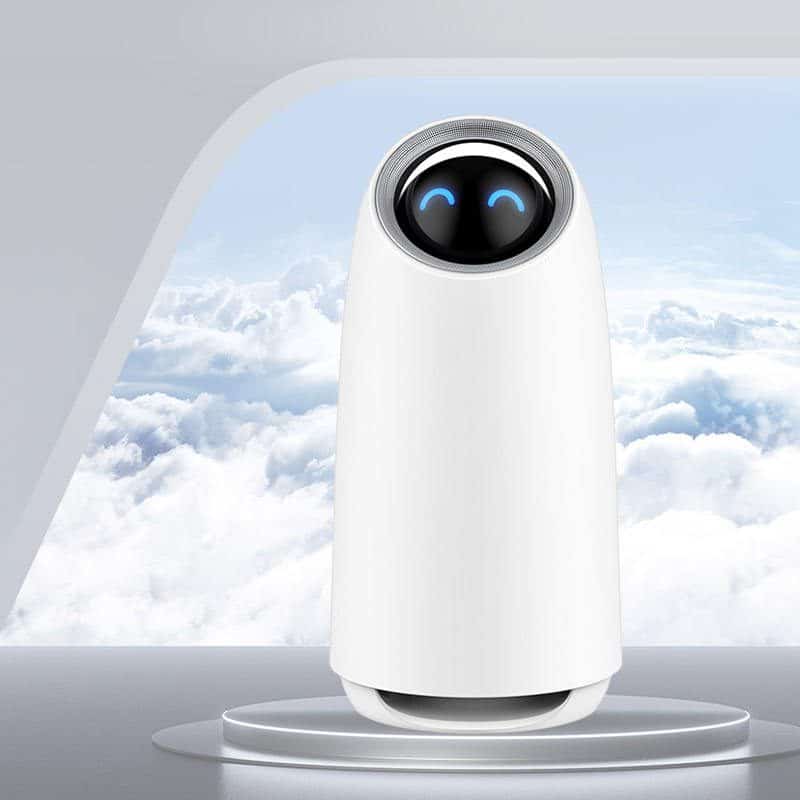 With a compact size of 225 * 225 * 459 mm and a weight of only 2.9 kg, Meliwa M20 is a cute, small air purifier Robot that will not take up much space in the room. This will be the ideal, fully functional air purifier and a beautiful decoration for your bedroom.
The Meliwa M20 "Robot" monitors air quality and automatically turns on the appropriate filter mode. In particular, the "Robot" M20 will "communicate" with you through lovely Emojis: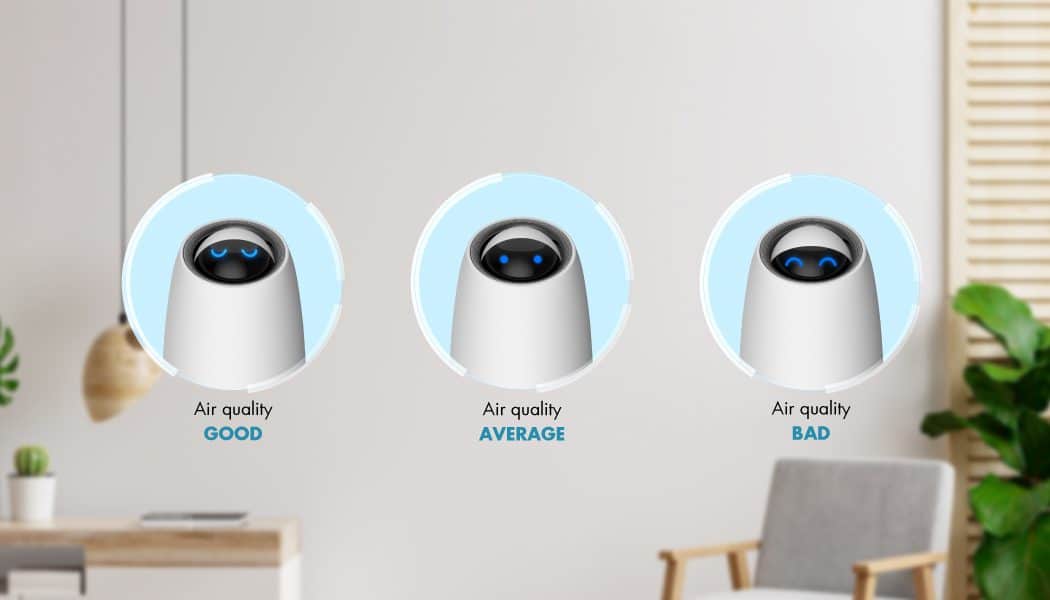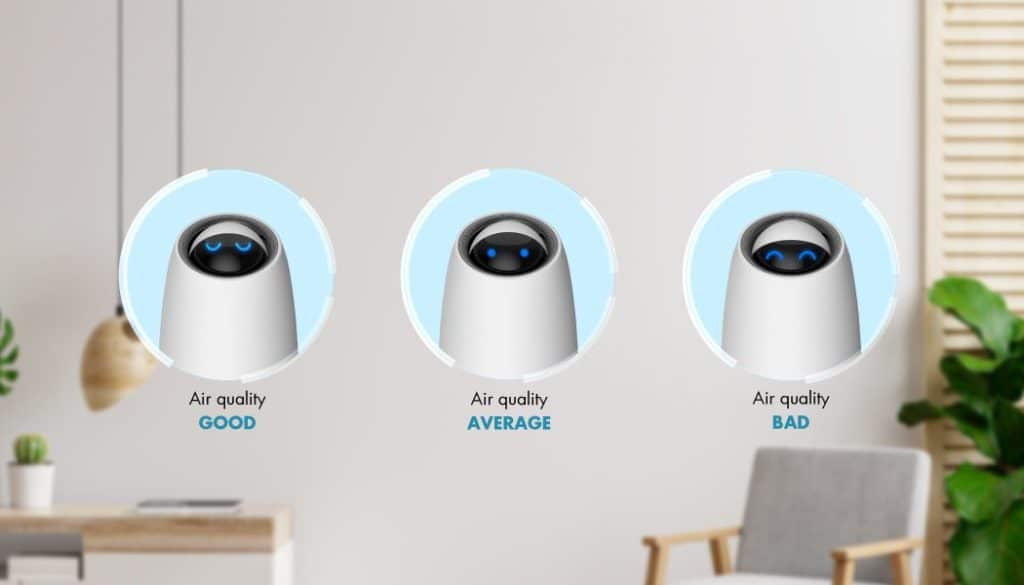 The happy face indicates good air quality,
A face without emotion for medium quality
The crying face is a warning the air quality is bad.
Moreover, we just need to gently push the rotatable control ball to slide it up / down to turn it on / off, and adjust the air filter speed. This design will allow us to experience the Robot "waking up" and help us breathe fresh air. How wonderful it is to have a companion in our own living space.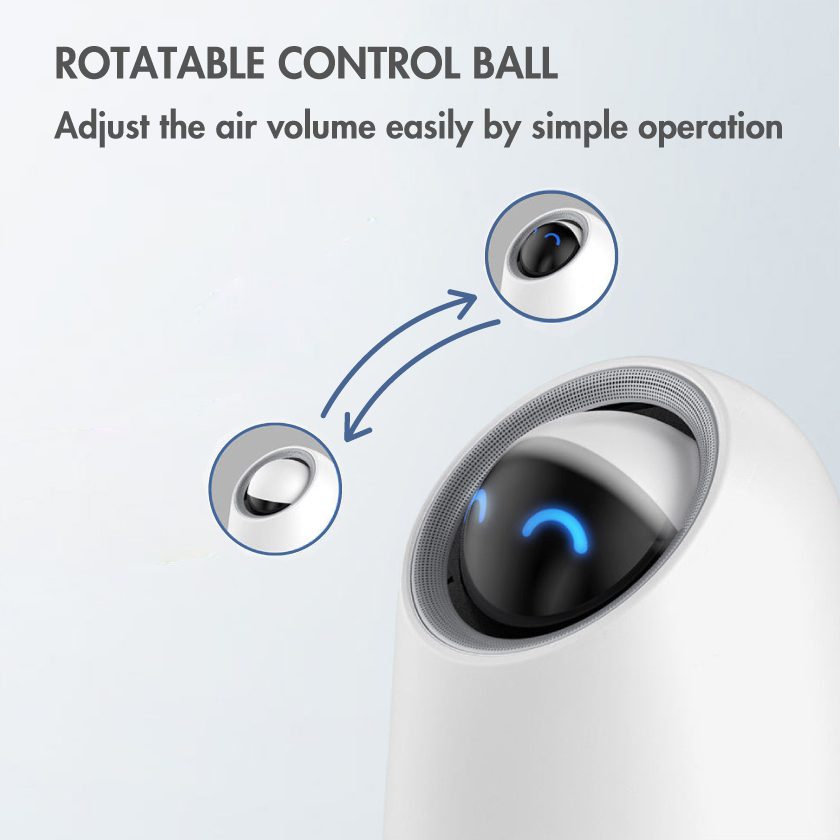 3. A FRIEND FOR A HEALTHY LIFE
Since the Covid pandemic, we are increasingly aware of the importance of hygiene and self-care, our diet, lifestyle habits, and living environment. Taking care of the air you and your beloved ones breathe daily is essential, especially at home.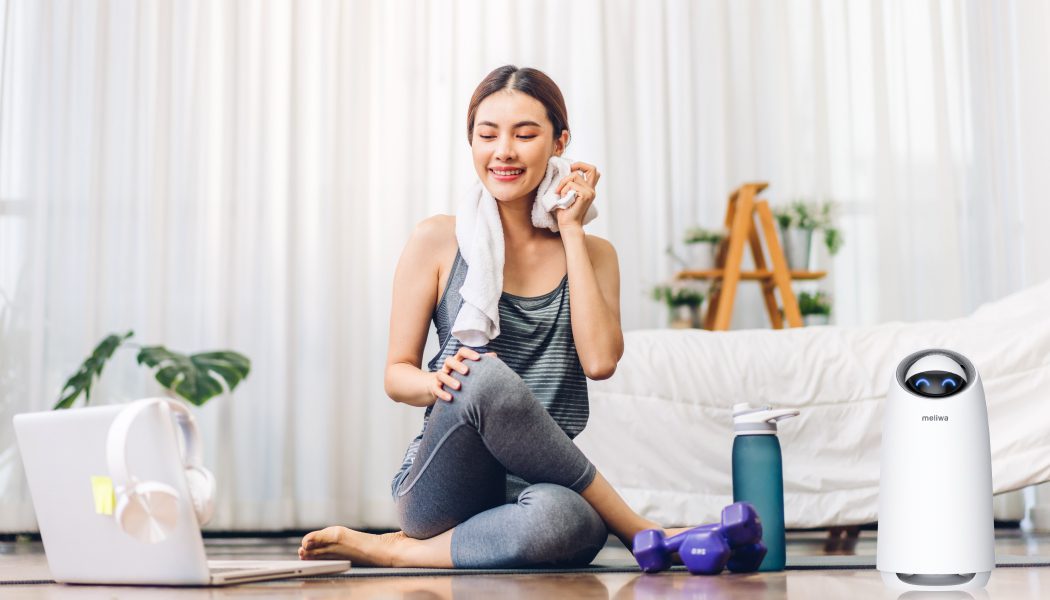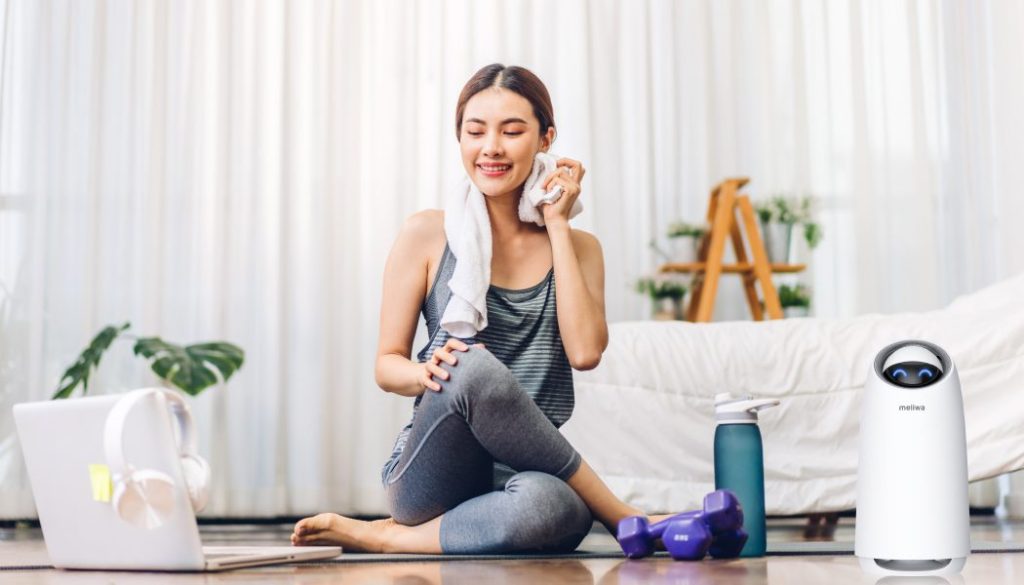 Furthermore, mental health care is also a factor that more people are concerned about. From that idea, Meliwa M20 was created with a Robot design. It is not only an air purifier but will also be a friend for your living.
Imagine you are about to sleep; turn on the air purifier from the living room or bathroom in advance. After you finish your hygiene, the M20 Robot will be waiting for you with a friendly smiley expression and a fresh atmosphere to give you a perfect and peaceful sleep. This will also be an excellent solution for families with young children.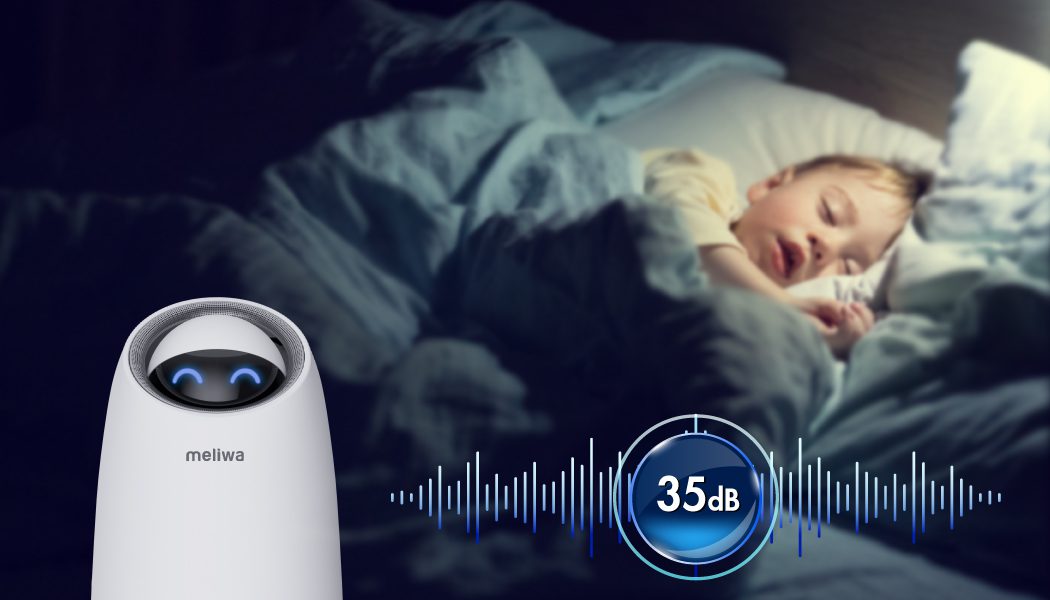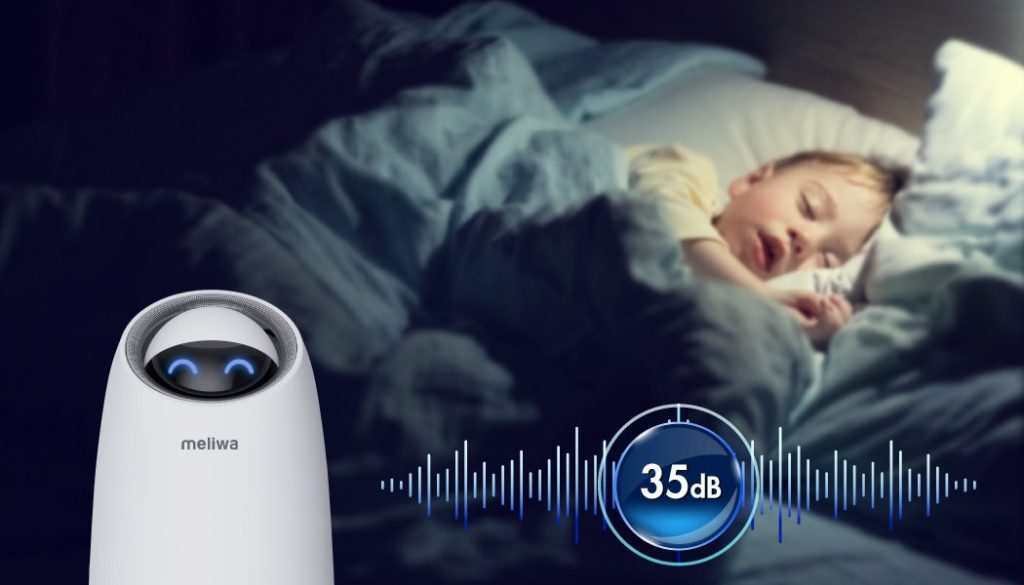 4. SMART FEATURES AND CONTROLS
With a modern robotic design, the Meliwa air purifier M20 is also equipped with intelligent features controlled by mobile devices via a Smart Wifi connection. With this feature, you can comfortably connect, monitor the condition of the air conditioner, adjust, and change the filter speed and operating mode on your phone without touching the device directly.