Smart Life helps you move towards a more modern, comfortable, and manageable life
1. The trend of a simple, modern, convenient, and easy life
In a busy life with many concerns and the fast pace of work, a convenient, simple, and easy life has gradually become a new trend that young people expect.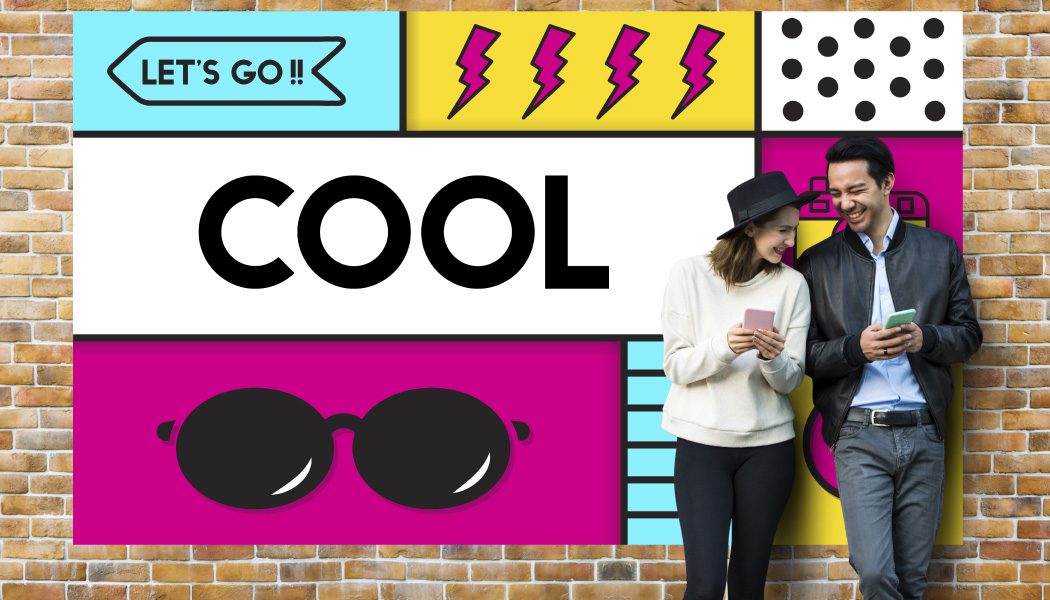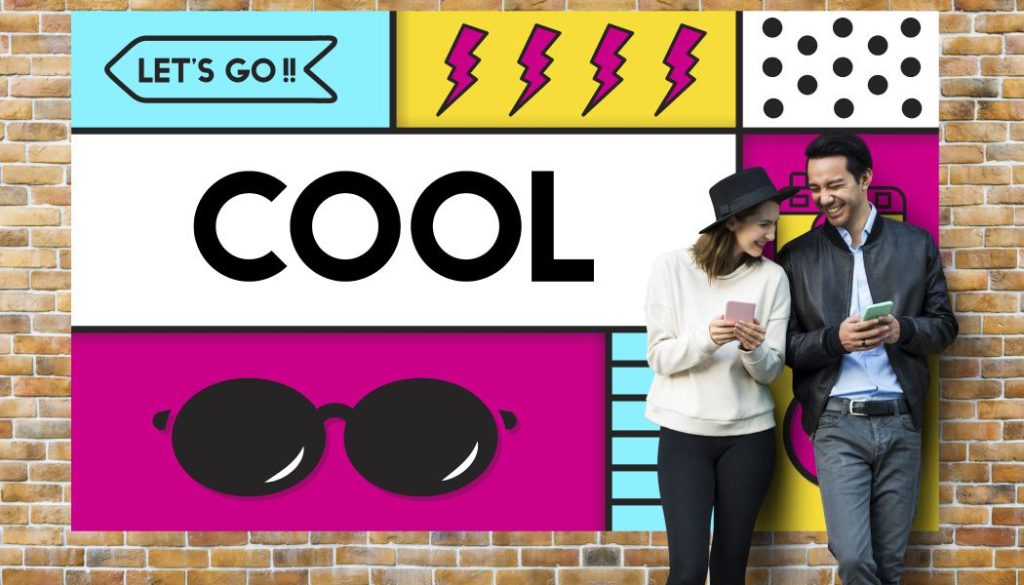 A modern house was created to be a place for human development and produce positive energy. This is also where children grow up and have beautiful experiences with their beloved ones. Therefore, the design of housing (daily living space) needs to achieve modernity, comfort, friendliness, and coziness. That is the starting point that the "Smart Home" was born.
2. Smart Home
Recently, the concept of a "Smart Home" has become increasingly popular. There are more opportunities and accessibility to set up a Smart Home that meets people's practical and diverse needs. From there, it can make life more convenient, comfortable, and easy.
A Smart Home is a house installed with electrical and electronic equipment that can be controlled remotely, automatically, or semi-automatically. Smart Home will replace humans to perform one or several management-manipulation and control operations through household electronic boards and mobile phone applications or web interfaces…
With a Smart Home, you are using technology to make your life more comfortable. They will help you reduce your workload and have more time to relax.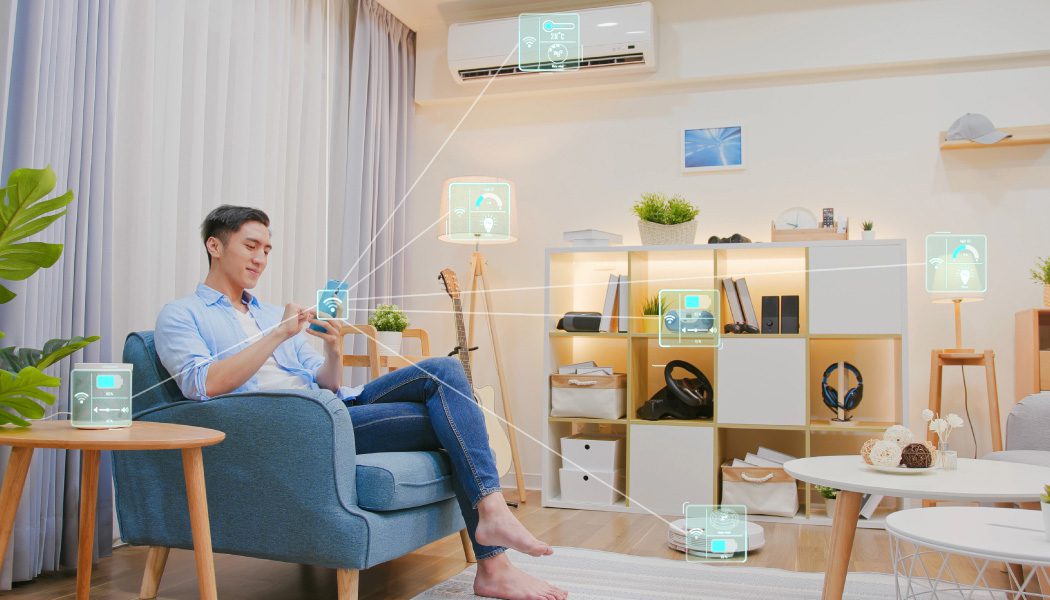 In a Smart Home, electronic devices will control the rooms and things. They will use many communication protocols to connect, such as Bluetooth, Zigbee, Z-Wave, Wifi, Matter, KNX, etc. And you will control them via devices, phones, or voice.
In particular, the communication between people and smart devices will be connected through platform applications such as Google Home, Mi Home, Apple's Home, and Smart Things… And Smart Life is the application platform Meliwa uses for smart electric home appliances because of its various features and connectivity with many devices from different brands. Let's find out detailed information about the Smart Life application.
3. Smart Life app for Meliwa devices and more
Smart Life is an application designed to control and manage smart devices. This easy-to-use app helps you connect your smart devices and gives you comfort and peace of mind. The following advantages enhance your intelligent life to a higher level: Easily connect and fully control smart devices and make them work whatever and whenever you want. Relax and unwind as the task app performs its control functions automatically.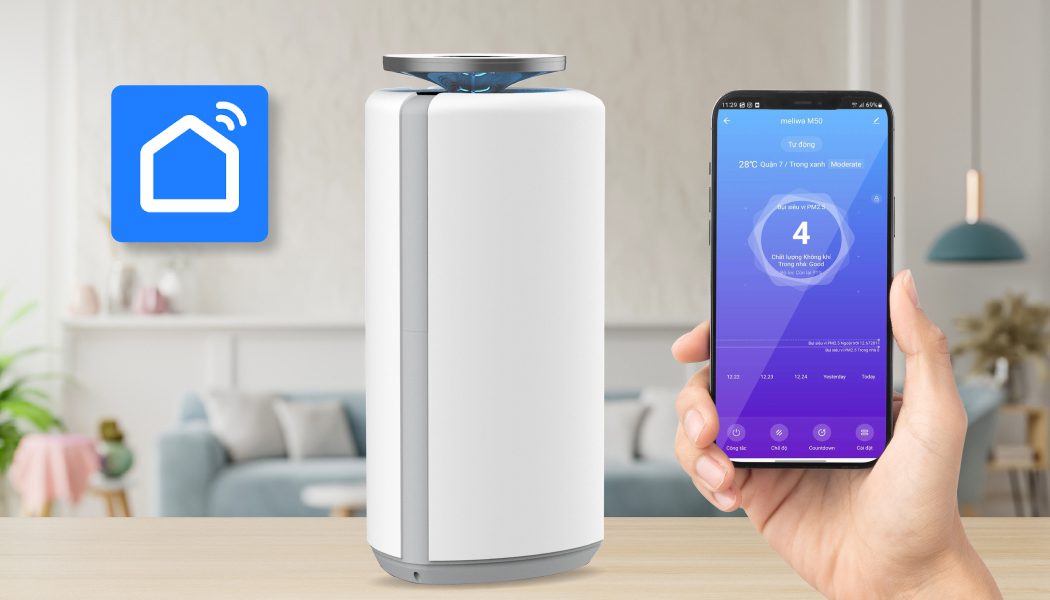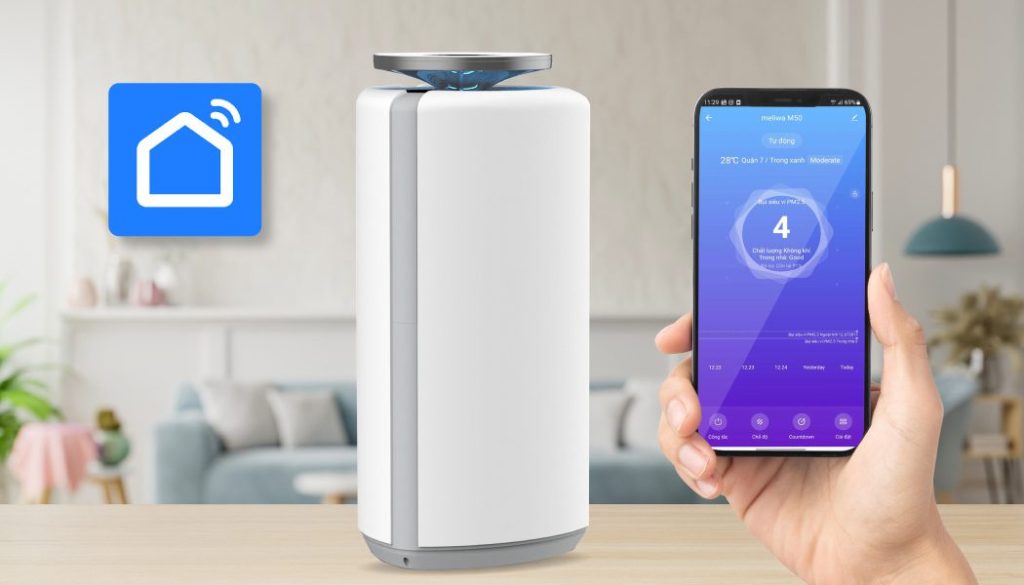 With a variety of functions
Remotely and intelligently control all intelligent home electrical appliances from anywhere
Multiple devices control
Auto Scenarios: Create your scenarios: One touch to open the preset room scene. For example: opening the door, turning on the light or waking up in the morning and starting the coffee machine…
Voice control
Share your smart devices with home members, and enjoy the smart life together
Real-time alerts
Far/Close to home mode: indoor devices can turn on/off automatically when the account holder is within a radius of 100m
Schedule devices
Timer mode
Monitor and manage power consumption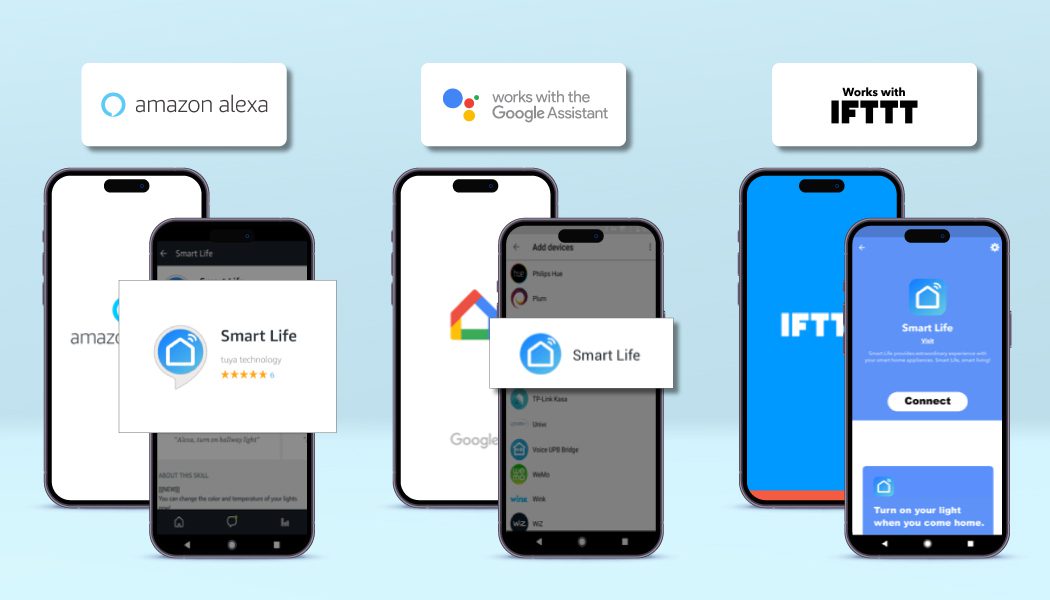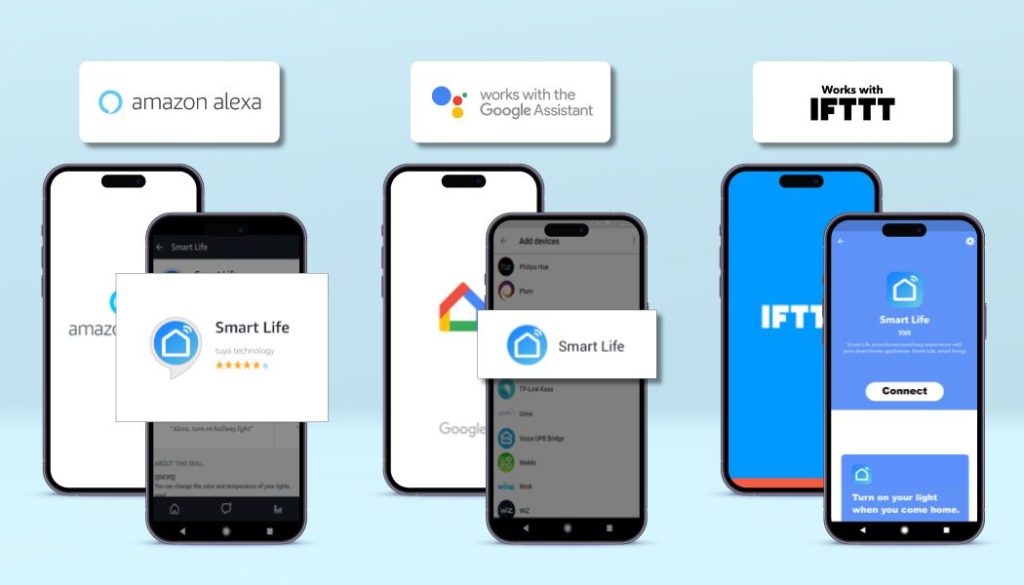 Works with Amazon Echo, voice control: Control devices via Echo once Smart Life is connected. Try saying, "Alexa, open the air purifier in the bedroom", and you will enjoy the purely purified air when entering the bedroom.
Integrated into Google Home: connect Smart Life to Google Home and say, "OK, Google, turn on the orange light in the bathroom" the light will automatically turn on in orange mode.
Compatible with IFTTT: allows you to turn on the lights before entering or turn on the water heater when you're done jogging. Get ready for an easy living experience.
Download apps to your devices:
Smart Life – Smart Living is available on Android and iOS
4. Smart Life – Smart Living brings you a modern, convenient, and easy life
With the Smart Life apps, you can easily connect to Meliwa air purifiers and other smart home electric appliances. The application will provide you with exciting experiences in daily living life.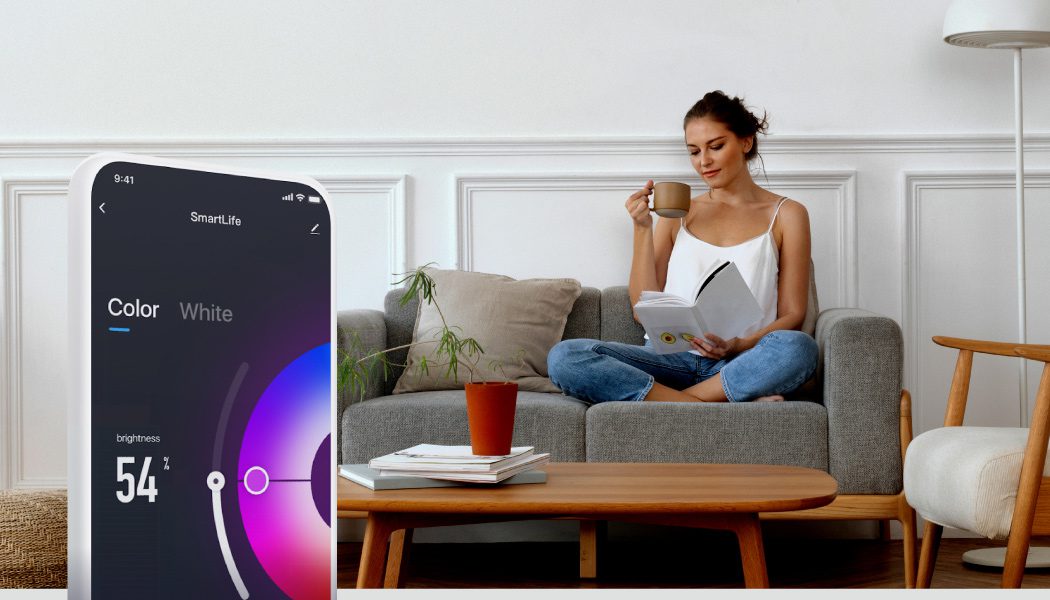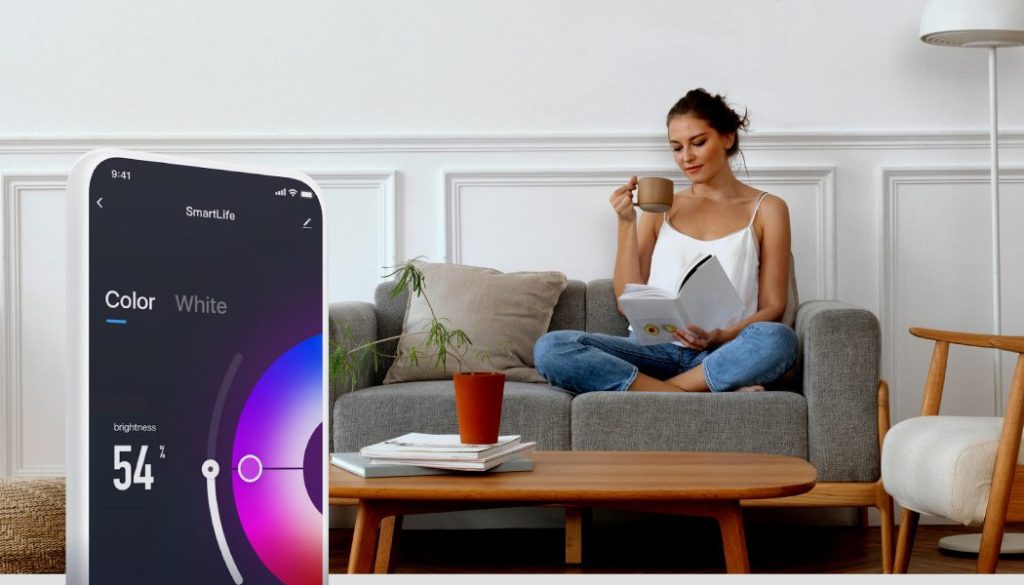 Change the traditional way of control and usage. The Smart Life platform helps you efficiently control smart devices in your home and quickly. Creating a modern lifestyle that improves the lives of people.